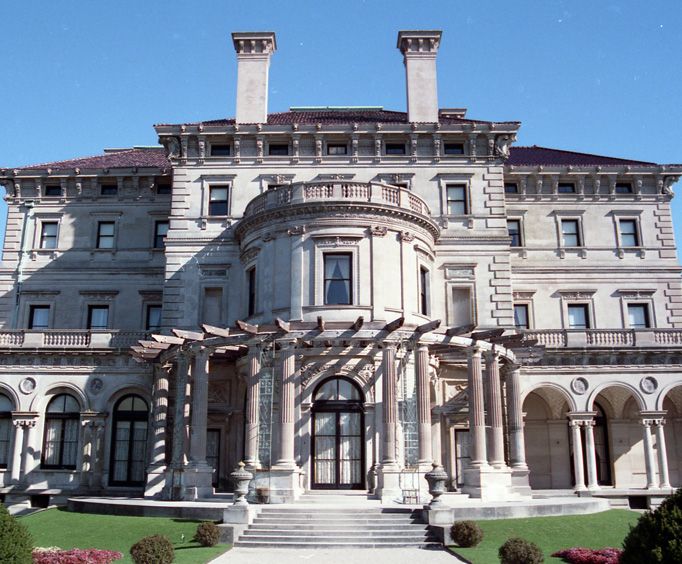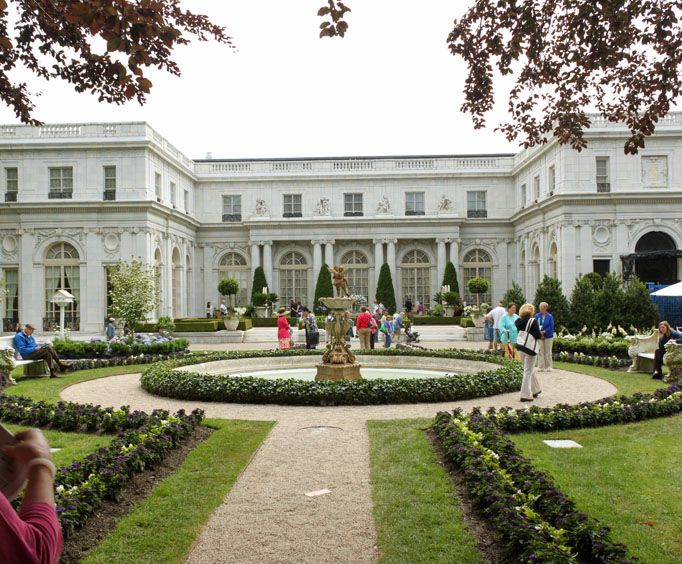 Rosecliff Mansion in Newport, RI
548 Bellevue Ave Newport, RI 02840
Rosecliff Mansion in Newport, RI, is one of the oldest homes in the area.
The house was built in 1902 and modeled after the French homes for kings. It is preserved by the National Historical Society and visitors can take tours of the mansion through the year. Tours of the interior are given throughout the year, where visitors can learn about entertainers and important dinner guests who spent time at the mansion. In the summers, steamboats can be seen chugging along the river in the distance, and visitors are sure to enjoy the spectacular Christmas decorations in the winter.
In 1971, the home and the contents inside were given to the National Historical Society. While walking through the home, you can see the older, elegant furniture that still sits in the rooms as well as the large stone fireplace and glass chandeliers in the dining areas, and the beautiful canopy beds and intricately detailed dressers.
Newport is an area of RI that offers beauty and history. The Rosecliff Mansion is one of the older homes in the area, and you can explore it to see how the owners once lived. In addition to tours, events are often held at the home to raise money for organizations in the area.
Events at Rosecliff Mansion