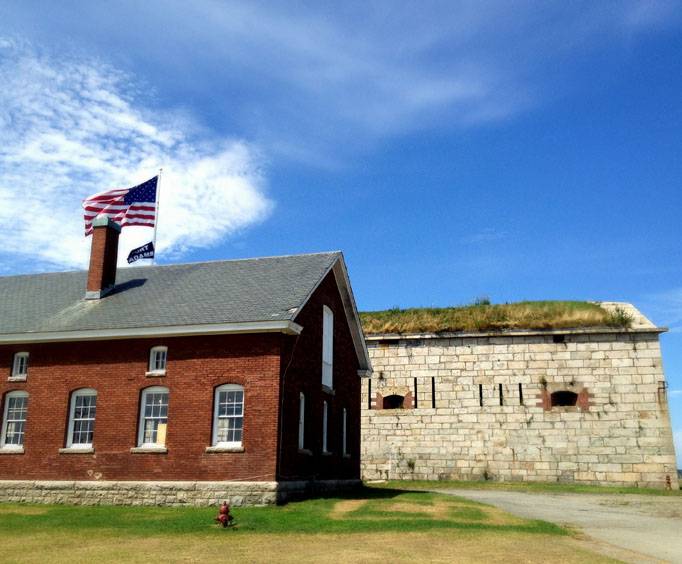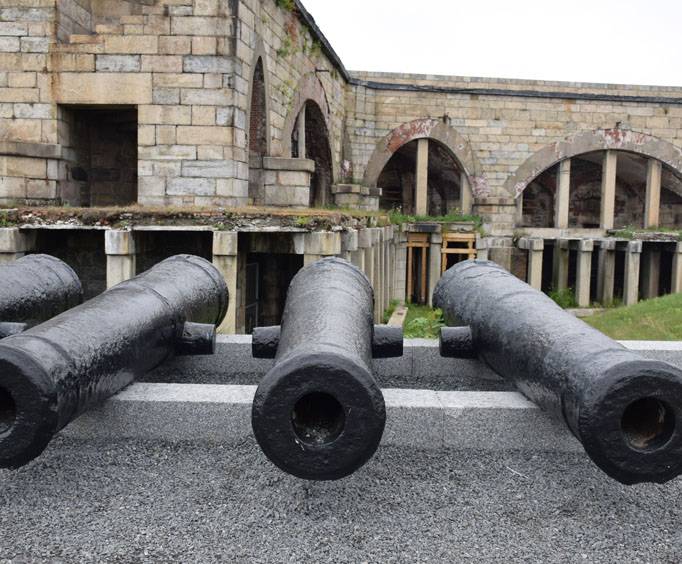 Fort Adams State Park in Newport, RI
84 Fort Adams Dr. Newport, RI 02840
Fort Adams State Park is a national park in Rhode Island at the mouth of the Newport Harbor. The park is known for its panoramic views of Narragansett Bay and Newport Harbor. The land was deeded to the state of Rhode Island in 1965, and was previously used by the U.S. Navy and Army for several years. The actual fort at the park is being restored, and serves as a tourist attraction for those who are interested in learning more about the military history of Rhode Island. There are currently exhibits in the fort that tell the story of military leaders and battles that were fought on or near the grounds.
Tourists can enjoy the beach when visiting the park, and there are plenty of places to go swimming or build sandcastles. Saltwater bathing is a popular activity at the park, and tourists can also go fishing or boating. Fort Adams State Park also has a number of campgrounds, so you and your family can enjoy the great outdoors and sleep under the stars during your trip to Rhode Island.
The open fields at the park are ideal for playing rugby or soccer, and those who visit the park can also enjoy a picnic on the grounds. There are also jazz and folk festivals nearby for music lovers who want to hear their favorite artists while enjoying the great outdoors.
More information on Fort Adams State Park can be found at www.riparks.com/Locations/LocationFortAdams.html.
Events at Fort Adams State Park