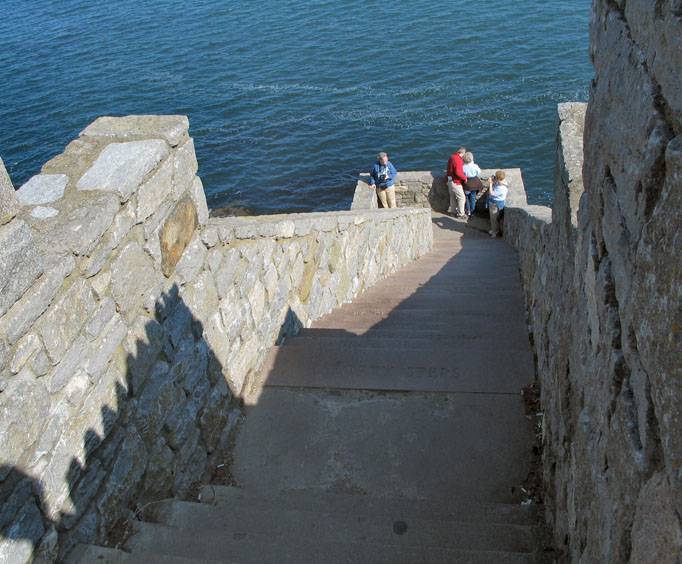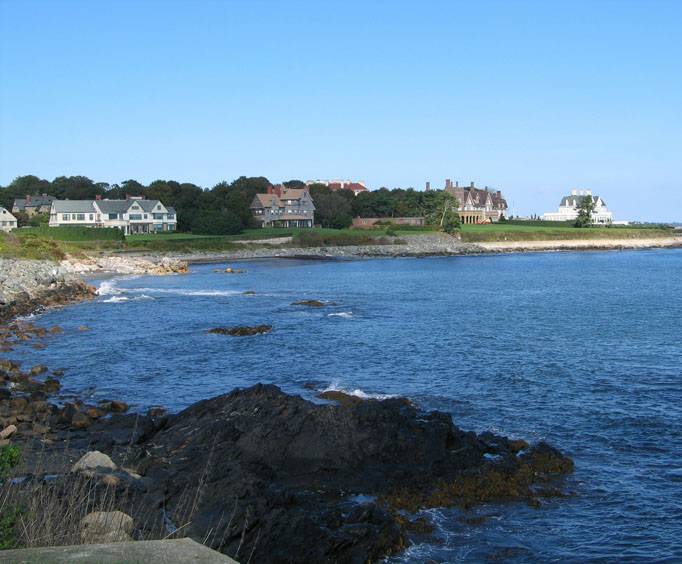 Cliff Walk in Newport, RI
Newport Rhode Island's scenic shoreline holds endless views of the water and some of the towns most prestigious mansions. Along a 3.5 mile walking path bordering those mansions is The Cliff walk, a National Recreational trail starting along the edge of the western end of the shoreline. This pathway is considered one of the best attractions in Newport.
Approximately two-thirds of the trail is considered mild or moderate for walking conditions, The final portion of the walk, on the southern shoreline is considered difficult, rocky, and dangerous. It is a "walk at your own risk" adventure, with some portions bringing you very close to a descent of more than 70 feet while walking on rocks and sandy terrain. Though there is a calculated risk, thousands of people safely enjoy the view each year as they complete the entire trail.
Cliff walk is found in a National historical district, it was in 1975 that is was appointed as a National Recreational Trail and opened to the public. It is the First Nationally Recognized trail for recreation established in New England. The shoreline is an amazing sight, however this trail also shows you the historical architecture and homes throughout the history of Newport.
Cliff Walk welcomes over 250,000 visitors annually, which includes all ages. This trail also has inviting views of the wild flowers native to the coast and an opportunity for birdwatching along the way. Open from sunrise to sunset the trail takes around two and a half hours or longer to complete, there is also the option of staying on certain portions of the trail and enjoying the scenery, without as much walking. Breathing in the fresh air from the shore and experiencing new sights is what keeps this trail continuing with the title of a top attraction.