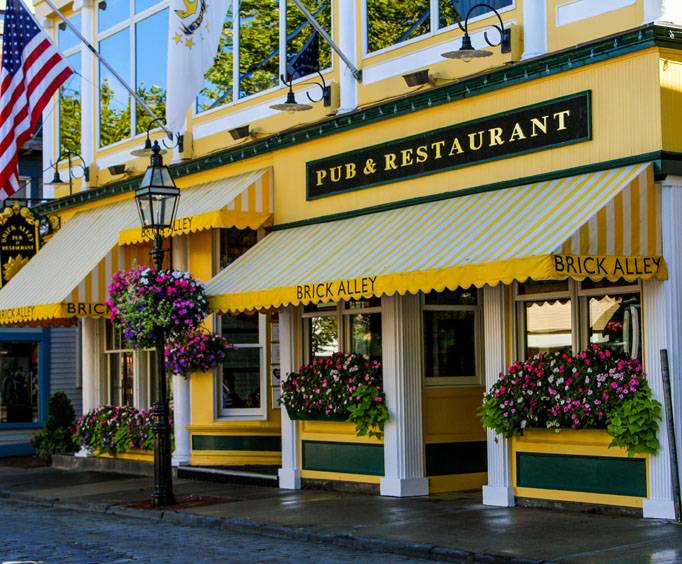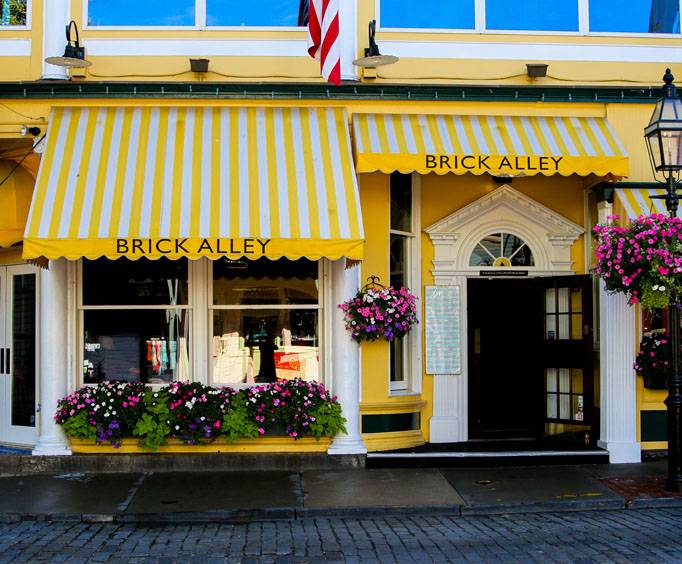 Brick Alley Pub and Restaurant in Newport, RI
140 Thames St. Newport, RI 02840
Newport Rhode Island's Brick Alley Pub is one of the top-rated restaurants in all of New England. This classic pub has been serving many happy customers for over 30 years. Brick Alley Pub has received many awards from the likes of Wine Spectator, TripAdvisor, and Newport Life. While this pub specializes in burgers and beer, there are many exotic and gluten-free dishes on their menu for even the pickiest of eaters.
Brick Alley Pub serves their customers both lunch and dinner everyday from 11:30am to 9pm. This pub offers guests 25 on-tap beers, a wide variety of desserts, and a great selection of wines. Any burger lover should take a trip up to the second floor of Brick Alley Pub. Guests will find themselves in Plumby's Upstairs Burger Bar on the second floor. This burger bar is a fast-casual dining space that is open Friday through Sunday every week. Guests at Plumby's can order gourmet burgers, taco salads, chicken sandwiches, and even lobster bisque, just to name a few mouthwatering options.
Since Brick Alley Pub is such a staple in Newport, their staff is very happy to service special events like weddings or private parties. Their New England Clam Boil Buffet is a staple for these events, which famously features a succulent array of local lobsters.
The Brick Alley Pub is the perfect spot for travelers to get an authentic taste of New England cuisine. Guests at Brick Alley Pub are always satisfied with the quality and quantity of their food. Plus, since the Brick Alley Pub is near Newport's famous harbor, you can be sure you are getting some of the freshest seafood in all of New England.