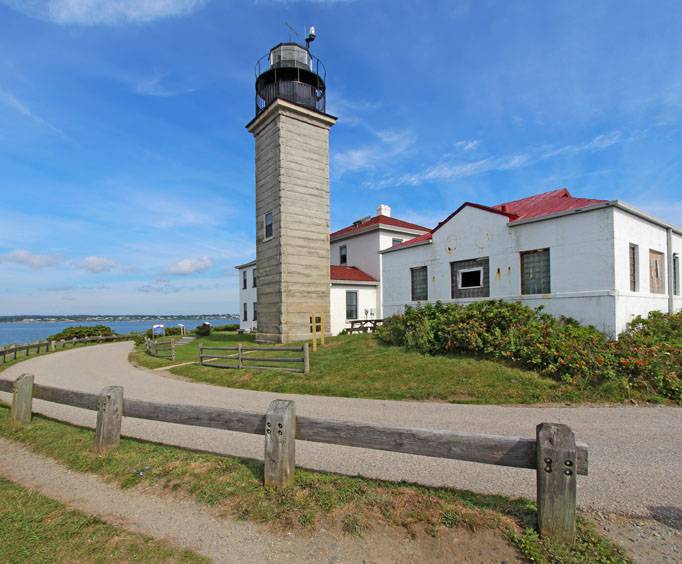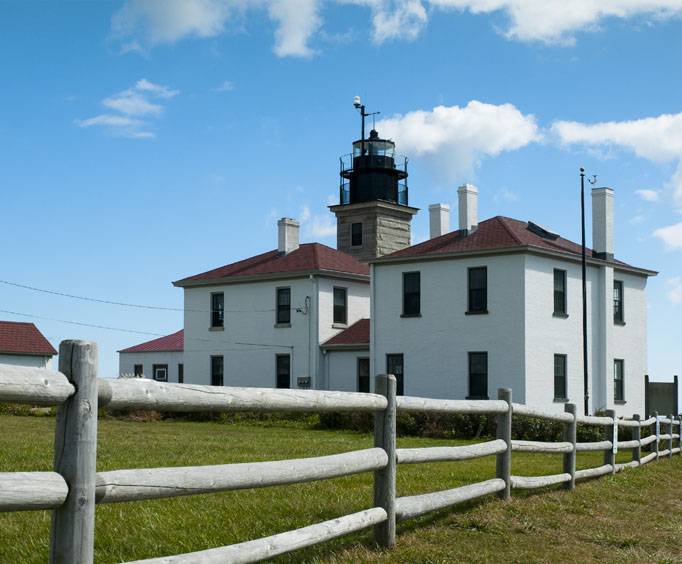 Beavertail Lighthouse Museum near Newport, RI
Beavertail Rd Jamestown, RI 02835
The Beavertail Lighthouse Museum is conveniently located in Jamestown, RI. This is actually located on the southern tip. This museum is proud to offer a broad collection of artifacts and information about the site and history of the third-oldest lighthouse. This is the third-oldest in all of North America. Engagement through conversation in provided about history, technology, culture, art and maritime science. Enjoy tours, activities, shopping and so much more.
This is one of the finest museums because it is spectacular in so many ways. The New England hospitality fully embraces each and every visitor. The lighthouse history is filled with so many interesting elements. These elements are both fascinating and intriguing. The actual building had been built in 1898. The images of the foghorn systems and granite tower are stunning sights to behold. This is considered to be a premier lighthouse. It is displayed beautifully on Connecticut Island. There are other lighthouses to see in this entire location. Enjoying a rotating white light as it turns in a counterclockwise position is only one of the many amazing images radiating through this area.
The Beavertail Lighthouse is filled with so many intriguing pieces of culture. The overall history offered will captivate anyone. When you are in the Newport, Rhode Island area, you will enjoy a visit to this amazing museum. You will be pleased with the selection of hotels that are available for your lodging pleasure. You can take the opportunity to tour a Newport Mansion afterwards. Enjoy warm hospitality, intriguing history, majestic sights, culture and much more. Your invitation is always open.