Airport Transportation in Newport, RI
Ensure that your vacation is a fun and convenient one with transportation straight from the airport. These offers are great for those who don't want to worry about the hassle of rental cars.

Newport Most Popular Activities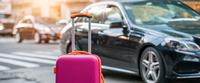 Enjoy the peace of mind that you have a professional driver waiting for you at baggage claim in the TF Green Airport in Providence; receive assistance with your luggage before your private driver escorts you to the waiting transfer that will take you to your hotel.
Jul 16
1:00 PM
1:00 PM
1:00 PM
1:00 PM
1:00 PM
1:00 PM
1:00 PM
1:00 PM
1:00 PM
1:00 PM
1:00 PM
1:00 PM
1:00 PM
1:00 PM
1:00 PM
1:00 PM
1:00 PM
1:00 PM
1:00 PM
1:00 PM
1:00 PM
1:00 PM
1:00 PM
1:00 PM
1:00 PM
1:00 PM
1:00 PM
1:00 PM
1:00 PM
1:00 PM
1:00 PM
1:00 PM
1:00 PM
1:00 PM
1:00 PM
1:00 PM
1:00 PM
1:00 PM
1:00 PM
1:00 PM
1:00 PM
1:00 PM
1:00 PM
1:00 PM
1:00 PM
1:00 PM
1:00 PM
1:00 PM
1:00 PM
1:00 PM
1:00 PM
1:00 PM
1:00 PM
1:00 PM
1:00 PM
1:00 PM
1:00 PM
1:00 PM
1:00 PM
1:00 PM
1:00 PM
1:00 PM
1:00 PM
1:00 PM
1:00 PM
1:00 PM
1:00 PM
1:00 PM
1:00 PM
1:00 PM
1:00 PM
1:00 PM
1:00 PM
1:00 PM
1:00 PM
1:00 PM
1:00 PM
1:00 PM
1:00 PM
1:00 PM
1:00 PM
1:00 PM
1:00 PM
1:00 PM
1:00 PM
1:00 PM
1:00 PM
1:00 PM
1:00 PM
1:00 PM
1:00 PM
1:00 PM
1:00 PM
1:00 PM
1:00 PM
1:00 PM
5:00 PM
5:00 PM
5:00 PM
5:00 PM
5:00 PM
5:00 PM
5:00 PM
5:00 PM
5:00 PM
5:00 PM
5:00 PM
5:00 PM
5:00 PM
5:00 PM
5:00 PM
5:00 PM
5:00 PM
5:00 PM
5:00 PM
5:00 PM
5:00 PM
5:00 PM
5:00 PM
5:00 PM
5:00 PM
5:00 PM
5:00 PM
5:00 PM
5:00 PM
5:00 PM
5:00 PM
5:00 PM
5:00 PM
5:00 PM
5:00 PM
5:00 PM
5:00 PM
5:00 PM
5:00 PM
5:00 PM
5:00 PM
5:00 PM
5:00 PM
5:00 PM
5:00 PM
5:00 PM
5:00 PM
5:00 PM
5:00 PM
5:00 PM
5:00 PM
5:00 PM
5:00 PM
5:00 PM
5:00 PM
5:00 PM
5:00 PM
5:00 PM
5:00 PM
5:00 PM
5:00 PM
5:00 PM
5:00 PM
5:00 PM
5:00 PM
5:00 PM
5:00 PM
5:00 PM
5:00 PM
5:00 PM
5:00 PM
5:00 PM
5:00 PM
5:00 PM
5:00 PM
5:00 PM
5:00 PM
5:00 PM
5:00 PM
5:00 PM
5:00 PM
5:00 PM
5:00 PM
5:00 PM
5:00 PM
5:00 PM
5:00 PM
5:00 PM
5:00 PM
5:00 PM
5:00 PM
5:00 PM
5:00 PM
5:00 PM
5:00 PM
5:00 PM
9:00 PM
9:00 PM
9:00 PM
9:00 PM
9:00 PM
9:00 PM
9:00 PM
9:00 PM
9:00 PM
9:00 PM
9:00 PM
9:00 PM
9:00 PM
9:00 PM
9:00 PM
9:00 PM
9:00 PM
9:00 PM
9:00 PM
9:00 PM
9:00 PM
9:00 PM
9:00 PM
9:00 PM
9:00 PM
9:00 PM
9:00 PM
9:00 PM
9:00 PM
9:00 PM
9:00 PM
9:00 PM
9:00 PM
9:00 PM
9:00 PM
9:00 PM
9:00 PM
9:00 PM
9:00 PM
9:00 PM
9:00 PM
9:00 PM
9:00 PM
9:00 PM
9:00 PM
9:00 PM
9:00 PM
9:00 PM
9:00 PM
9:00 PM
9:00 PM
9:00 PM
9:00 PM
9:00 PM
9:00 PM
9:00 PM
9:00 PM
9:00 PM
9:00 PM
9:00 PM
9:00 PM
9:00 PM
9:00 PM
9:00 PM
9:00 PM
9:00 PM
9:00 PM
9:00 PM
9:00 PM
9:00 PM
9:00 PM
9:00 PM
9:00 PM
9:00 PM
9:00 PM
9:00 PM
9:00 PM
9:00 PM
9:00 PM
9:00 PM
9:00 PM
9:00 PM
9:00 PM
9:00 PM
9:00 PM
9:00 PM
9:00 PM
9:00 PM
9:00 PM
9:00 PM
9:00 PM
9:00 PM
9:00 PM
9:00 PM
9:00 PM
9:00 PM
Jul 17
5:00 AM
5:00 AM
5:00 AM
5:00 AM
5:00 AM
5:00 AM
5:00 AM
5:00 AM
5:00 AM
5:00 AM
5:00 AM
5:00 AM
5:00 AM
5:00 AM
5:00 AM
5:00 AM
5:00 AM
5:00 AM
5:00 AM
5:00 AM
5:00 AM
5:00 AM
5:00 AM
5:00 AM
5:00 AM
5:00 AM
5:00 AM
5:00 AM
5:00 AM
5:00 AM
5:00 AM
5:00 AM
5:00 AM
5:00 AM
5:00 AM
5:00 AM
5:00 AM
5:00 AM
5:00 AM
5:00 AM
5:00 AM
5:00 AM
5:00 AM
5:00 AM
5:00 AM
5:00 AM
5:00 AM
5:00 AM
5:00 AM
5:00 AM
5:00 AM
5:00 AM
5:00 AM
5:00 AM
5:00 AM
5:00 AM
5:00 AM
5:00 AM
5:00 AM
5:00 AM
5:00 AM
5:00 AM
5:00 AM
5:00 AM
5:00 AM
5:00 AM
5:00 AM
5:00 AM
5:00 AM
5:00 AM
5:00 AM
5:00 AM
5:00 AM
5:00 AM
5:00 AM
5:00 AM
5:00 AM
5:00 AM
5:00 AM
5:00 AM
5:00 AM
5:00 AM
5:00 AM
5:00 AM
5:00 AM
5:00 AM
5:00 AM
5:00 AM
5:00 AM
5:00 AM
5:00 AM
5:00 AM
5:00 AM
5:00 AM
5:00 AM
5:00 AM
9:00 AM
9:00 AM
9:00 AM
9:00 AM
9:00 AM
9:00 AM
9:00 AM
9:00 AM
9:00 AM
9:00 AM
9:00 AM
9:00 AM
9:00 AM
9:00 AM
9:00 AM
9:00 AM
9:00 AM
9:00 AM
9:00 AM
9:00 AM
9:00 AM
9:00 AM
9:00 AM
9:00 AM
9:00 AM
9:00 AM
9:00 AM
9:00 AM
9:00 AM
9:00 AM
9:00 AM
9:00 AM
9:00 AM
9:00 AM
9:00 AM
9:00 AM
9:00 AM
9:00 AM
9:00 AM
9:00 AM
9:00 AM
9:00 AM
9:00 AM
9:00 AM
9:00 AM
9:00 AM
9:00 AM
9:00 AM
9:00 AM
9:00 AM
9:00 AM
9:00 AM
9:00 AM
9:00 AM
9:00 AM
9:00 AM
9:00 AM
9:00 AM
9:00 AM
9:00 AM
9:00 AM
9:00 AM
9:00 AM
9:00 AM
9:00 AM
9:00 AM
9:00 AM
9:00 AM
9:00 AM
9:00 AM
9:00 AM
9:00 AM
9:00 AM
9:00 AM
9:00 AM
9:00 AM
9:00 AM
9:00 AM
9:00 AM
9:00 AM
9:00 AM
9:00 AM
9:00 AM
9:00 AM
9:00 AM
9:00 AM
9:00 AM
9:00 AM
9:00 AM
9:00 AM
9:00 AM
9:00 AM
9:00 AM
9:00 AM
9:00 AM
9:00 AM
1:00 PM
1:00 PM
1:00 PM
1:00 PM
1:00 PM
1:00 PM
1:00 PM
1:00 PM
1:00 PM
1:00 PM
1:00 PM
1:00 PM
1:00 PM
1:00 PM
1:00 PM
1:00 PM
1:00 PM
1:00 PM
1:00 PM
1:00 PM
1:00 PM
1:00 PM
1:00 PM
1:00 PM
1:00 PM
1:00 PM
1:00 PM
1:00 PM
1:00 PM
1:00 PM
1:00 PM
1:00 PM
1:00 PM
1:00 PM
1:00 PM
1:00 PM
1:00 PM
1:00 PM
1:00 PM
1:00 PM
1:00 PM
1:00 PM
1:00 PM
1:00 PM
1:00 PM
1:00 PM
1:00 PM
1:00 PM
1:00 PM
1:00 PM
1:00 PM
1:00 PM
1:00 PM
1:00 PM
1:00 PM
1:00 PM
1:00 PM
1:00 PM
1:00 PM
1:00 PM
1:00 PM
1:00 PM
1:00 PM
1:00 PM
1:00 PM
1:00 PM
1:00 PM
1:00 PM
1:00 PM
1:00 PM
1:00 PM
1:00 PM
1:00 PM
1:00 PM
1:00 PM
1:00 PM
1:00 PM
1:00 PM
1:00 PM
1:00 PM
1:00 PM
1:00 PM
1:00 PM
1:00 PM
1:00 PM
1:00 PM
1:00 PM
1:00 PM
1:00 PM
1:00 PM
1:00 PM
1:00 PM
1:00 PM
1:00 PM
1:00 PM
1:00 PM
5:00 PM
5:00 PM
5:00 PM
5:00 PM
5:00 PM
5:00 PM
5:00 PM
5:00 PM
5:00 PM
5:00 PM
5:00 PM
5:00 PM
5:00 PM
5:00 PM
5:00 PM
5:00 PM
5:00 PM
5:00 PM
5:00 PM
5:00 PM
5:00 PM
5:00 PM
5:00 PM
5:00 PM
5:00 PM
5:00 PM
5:00 PM
5:00 PM
5:00 PM
5:00 PM
5:00 PM
5:00 PM
5:00 PM
5:00 PM
5:00 PM
5:00 PM
5:00 PM
5:00 PM
5:00 PM
5:00 PM
5:00 PM
5:00 PM
5:00 PM
5:00 PM
5:00 PM
5:00 PM
5:00 PM
5:00 PM
5:00 PM
5:00 PM
5:00 PM
5:00 PM
5:00 PM
5:00 PM
5:00 PM
5:00 PM
5:00 PM
5:00 PM
5:00 PM
5:00 PM
5:00 PM
5:00 PM
5:00 PM
5:00 PM
5:00 PM
5:00 PM
5:00 PM
5:00 PM
5:00 PM
5:00 PM
5:00 PM
5:00 PM
5:00 PM
5:00 PM
5:00 PM
5:00 PM
5:00 PM
5:00 PM
5:00 PM
5:00 PM
5:00 PM
5:00 PM
5:00 PM
5:00 PM
5:00 PM
5:00 PM
5:00 PM
5:00 PM
5:00 PM
5:00 PM
5:00 PM
5:00 PM
5:00 PM
5:00 PM
5:00 PM
5:00 PM
9:00 PM
9:00 PM
9:00 PM
9:00 PM
9:00 PM
9:00 PM
9:00 PM
9:00 PM
9:00 PM
9:00 PM
9:00 PM
9:00 PM
9:00 PM
9:00 PM
9:00 PM
9:00 PM
9:00 PM
9:00 PM
9:00 PM
9:00 PM
9:00 PM
9:00 PM
9:00 PM
9:00 PM
9:00 PM
9:00 PM
9:00 PM
9:00 PM
9:00 PM
9:00 PM
9:00 PM
9:00 PM
9:00 PM
9:00 PM
9:00 PM
9:00 PM
9:00 PM
9:00 PM
9:00 PM
9:00 PM
9:00 PM
9:00 PM
9:00 PM
9:00 PM
9:00 PM
9:00 PM
9:00 PM
9:00 PM
9:00 PM
9:00 PM
9:00 PM
9:00 PM
9:00 PM
9:00 PM
9:00 PM
9:00 PM
9:00 PM
9:00 PM
9:00 PM
9:00 PM
9:00 PM
9:00 PM
9:00 PM
9:00 PM
9:00 PM
9:00 PM
9:00 PM
9:00 PM
9:00 PM
9:00 PM
9:00 PM
9:00 PM
9:00 PM
9:00 PM
9:00 PM
9:00 PM
9:00 PM
9:00 PM
9:00 PM
9:00 PM
9:00 PM
9:00 PM
9:00 PM
9:00 PM
9:00 PM
9:00 PM
9:00 PM
9:00 PM
9:00 PM
9:00 PM
9:00 PM
9:00 PM
9:00 PM
9:00 PM
9:00 PM
9:00 PM
Jul 18
5:00 AM
5:00 AM
5:00 AM
5:00 AM
5:00 AM
5:00 AM
5:00 AM
5:00 AM
5:00 AM
5:00 AM
5:00 AM
5:00 AM
5:00 AM
5:00 AM
5:00 AM
5:00 AM
5:00 AM
5:00 AM
5:00 AM
5:00 AM
5:00 AM
5:00 AM
5:00 AM
5:00 AM
5:00 AM
5:00 AM
5:00 AM
5:00 AM
5:00 AM
5:00 AM
5:00 AM
5:00 AM
5:00 AM
5:00 AM
5:00 AM
5:00 AM
5:00 AM
5:00 AM
5:00 AM
5:00 AM
5:00 AM
5:00 AM
5:00 AM
5:00 AM
5:00 AM
5:00 AM
5:00 AM
5:00 AM
5:00 AM
5:00 AM
5:00 AM
5:00 AM
5:00 AM
5:00 AM
5:00 AM
5:00 AM
5:00 AM
5:00 AM
5:00 AM
5:00 AM
5:00 AM
5:00 AM
5:00 AM
5:00 AM
5:00 AM
5:00 AM
5:00 AM
5:00 AM
5:00 AM
5:00 AM
5:00 AM
5:00 AM
5:00 AM
5:00 AM
5:00 AM
5:00 AM
5:00 AM
5:00 AM
5:00 AM
5:00 AM
5:00 AM
5:00 AM
5:00 AM
5:00 AM
5:00 AM
5:00 AM
5:00 AM
5:00 AM
5:00 AM
5:00 AM
5:00 AM
5:00 AM
5:00 AM
5:00 AM
5:00 AM
5:00 AM
9:00 AM
9:00 AM
9:00 AM
9:00 AM
9:00 AM
9:00 AM
9:00 AM
9:00 AM
9:00 AM
9:00 AM
9:00 AM
9:00 AM
9:00 AM
9:00 AM
9:00 AM
9:00 AM
9:00 AM
9:00 AM
9:00 AM
9:00 AM
9:00 AM
9:00 AM
9:00 AM
9:00 AM
9:00 AM
9:00 AM
9:00 AM
9:00 AM
9:00 AM
9:00 AM
9:00 AM
9:00 AM
9:00 AM
9:00 AM
9:00 AM
9:00 AM
9:00 AM
9:00 AM
9:00 AM
9:00 AM
9:00 AM
9:00 AM
9:00 AM
9:00 AM
9:00 AM
9:00 AM
9:00 AM
9:00 AM
9:00 AM
9:00 AM
9:00 AM
9:00 AM
9:00 AM
9:00 AM
9:00 AM
9:00 AM
9:00 AM
9:00 AM
9:00 AM
9:00 AM
9:00 AM
9:00 AM
9:00 AM
9:00 AM
9:00 AM
9:00 AM
9:00 AM
9:00 AM
9:00 AM
9:00 AM
9:00 AM
9:00 AM
9:00 AM
9:00 AM
9:00 AM
9:00 AM
9:00 AM
9:00 AM
9:00 AM
9:00 AM
9:00 AM
9:00 AM
9:00 AM
9:00 AM
9:00 AM
9:00 AM
9:00 AM
9:00 AM
9:00 AM
9:00 AM
9:00 AM
9:00 AM
9:00 AM
9:00 AM
9:00 AM
9:00 AM
1:00 PM
1:00 PM
1:00 PM
1:00 PM
1:00 PM
1:00 PM
1:00 PM
1:00 PM
1:00 PM
1:00 PM
1:00 PM
1:00 PM
1:00 PM
1:00 PM
1:00 PM
1:00 PM
1:00 PM
1:00 PM
1:00 PM
1:00 PM
1:00 PM
1:00 PM
1:00 PM
1:00 PM
1:00 PM
1:00 PM
1:00 PM
1:00 PM
1:00 PM
1:00 PM
1:00 PM
1:00 PM
1:00 PM
1:00 PM
1:00 PM
1:00 PM
1:00 PM
1:00 PM
1:00 PM
1:00 PM
1:00 PM
1:00 PM
1:00 PM
1:00 PM
1:00 PM
1:00 PM
1:00 PM
1:00 PM
1:00 PM
1:00 PM
1:00 PM
1:00 PM
1:00 PM
1:00 PM
1:00 PM
1:00 PM
1:00 PM
1:00 PM
1:00 PM
1:00 PM
1:00 PM
1:00 PM
1:00 PM
1:00 PM
1:00 PM
1:00 PM
1:00 PM
1:00 PM
1:00 PM
1:00 PM
1:00 PM
1:00 PM
1:00 PM
1:00 PM
1:00 PM
1:00 PM
1:00 PM
1:00 PM
1:00 PM
1:00 PM
1:00 PM
1:00 PM
1:00 PM
1:00 PM
1:00 PM
1:00 PM
1:00 PM
1:00 PM
1:00 PM
1:00 PM
1:00 PM
1:00 PM
1:00 PM
1:00 PM
1:00 PM
1:00 PM
5:00 PM
5:00 PM
5:00 PM
5:00 PM
5:00 PM
5:00 PM
5:00 PM
5:00 PM
5:00 PM
5:00 PM
5:00 PM
5:00 PM
5:00 PM
5:00 PM
5:00 PM
5:00 PM
5:00 PM
5:00 PM
5:00 PM
5:00 PM
5:00 PM
5:00 PM
5:00 PM
5:00 PM
5:00 PM
5:00 PM
5:00 PM
5:00 PM
5:00 PM
5:00 PM
5:00 PM
5:00 PM
5:00 PM
5:00 PM
5:00 PM
5:00 PM
5:00 PM
5:00 PM
5:00 PM
5:00 PM
5:00 PM
5:00 PM
5:00 PM
5:00 PM
5:00 PM
5:00 PM
5:00 PM
5:00 PM
5:00 PM
5:00 PM
5:00 PM
5:00 PM
5:00 PM
5:00 PM
5:00 PM
5:00 PM
5:00 PM
5:00 PM
5:00 PM
5:00 PM
5:00 PM
5:00 PM
5:00 PM
5:00 PM
5:00 PM
5:00 PM
5:00 PM
5:00 PM
5:00 PM
5:00 PM
5:00 PM
5:00 PM
5:00 PM
5:00 PM
5:00 PM
5:00 PM
5:00 PM
5:00 PM
5:00 PM
5:00 PM
5:00 PM
5:00 PM
5:00 PM
5:00 PM
5:00 PM
5:00 PM
5:00 PM
5:00 PM
5:00 PM
5:00 PM
5:00 PM
5:00 PM
5:00 PM
5:00 PM
5:00 PM
5:00 PM
9:00 PM
9:00 PM
9:00 PM
9:00 PM
9:00 PM
9:00 PM
9:00 PM
9:00 PM
9:00 PM
9:00 PM
9:00 PM
9:00 PM
9:00 PM
9:00 PM
9:00 PM
9:00 PM
9:00 PM
9:00 PM
9:00 PM
9:00 PM
9:00 PM
9:00 PM
9:00 PM
9:00 PM
9:00 PM
9:00 PM
9:00 PM
9:00 PM
9:00 PM
9:00 PM
9:00 PM
9:00 PM
9:00 PM
9:00 PM
9:00 PM
9:00 PM
9:00 PM
9:00 PM
9:00 PM
9:00 PM
9:00 PM
9:00 PM
9:00 PM
9:00 PM
9:00 PM
9:00 PM
9:00 PM
9:00 PM
9:00 PM
9:00 PM
9:00 PM
9:00 PM
9:00 PM
9:00 PM
9:00 PM
9:00 PM
9:00 PM
9:00 PM
9:00 PM
9:00 PM
9:00 PM
9:00 PM
9:00 PM
9:00 PM
9:00 PM
9:00 PM
9:00 PM
9:00 PM
9:00 PM
9:00 PM
9:00 PM
9:00 PM
9:00 PM
9:00 PM
9:00 PM
9:00 PM
9:00 PM
9:00 PM
9:00 PM
9:00 PM
9:00 PM
9:00 PM
9:00 PM
9:00 PM
9:00 PM
9:00 PM
9:00 PM
9:00 PM
9:00 PM
9:00 PM
9:00 PM
9:00 PM
9:00 PM
9:00 PM
9:00 PM
9:00 PM
Jul 19
5:00 AM
5:00 AM
5:00 AM
5:00 AM
5:00 AM
5:00 AM
5:00 AM
5:00 AM
5:00 AM
5:00 AM
5:00 AM
5:00 AM
5:00 AM
5:00 AM
5:00 AM
5:00 AM
5:00 AM
5:00 AM
5:00 AM
5:00 AM
5:00 AM
5:00 AM
5:00 AM
5:00 AM
5:00 AM
5:00 AM
5:00 AM
5:00 AM
5:00 AM
5:00 AM
5:00 AM
5:00 AM
5:00 AM
5:00 AM
5:00 AM
5:00 AM
5:00 AM
5:00 AM
5:00 AM
5:00 AM
5:00 AM
5:00 AM
5:00 AM
5:00 AM
5:00 AM
5:00 AM
5:00 AM
5:00 AM
5:00 AM
5:00 AM
5:00 AM
5:00 AM
5:00 AM
5:00 AM
5:00 AM
5:00 AM
5:00 AM
5:00 AM
5:00 AM
5:00 AM
5:00 AM
5:00 AM
5:00 AM
5:00 AM
5:00 AM
5:00 AM
5:00 AM
5:00 AM
5:00 AM
5:00 AM
5:00 AM
5:00 AM
5:00 AM
5:00 AM
5:00 AM
5:00 AM
5:00 AM
5:00 AM
5:00 AM
5:00 AM
5:00 AM
5:00 AM
5:00 AM
5:00 AM
5:00 AM
5:00 AM
5:00 AM
5:00 AM
5:00 AM
5:00 AM
5:00 AM
5:00 AM
5:00 AM
5:00 AM
5:00 AM
5:00 AM
9:00 AM
9:00 AM
9:00 AM
9:00 AM
9:00 AM
9:00 AM
9:00 AM
9:00 AM
9:00 AM
9:00 AM
9:00 AM
9:00 AM
9:00 AM
9:00 AM
9:00 AM
9:00 AM
9:00 AM
9:00 AM
9:00 AM
9:00 AM
9:00 AM
9:00 AM
9:00 AM
9:00 AM
9:00 AM
9:00 AM
9:00 AM
9:00 AM
9:00 AM
9:00 AM
9:00 AM
9:00 AM
9:00 AM
9:00 AM
9:00 AM
9:00 AM
9:00 AM
9:00 AM
9:00 AM
9:00 AM
9:00 AM
9:00 AM
9:00 AM
9:00 AM
9:00 AM
9:00 AM
9:00 AM
9:00 AM
9:00 AM
9:00 AM
9:00 AM
9:00 AM
9:00 AM
9:00 AM
9:00 AM
9:00 AM
9:00 AM
9:00 AM
9:00 AM
9:00 AM
9:00 AM
9:00 AM
9:00 AM
9:00 AM
9:00 AM
9:00 AM
9:00 AM
9:00 AM
9:00 AM
9:00 AM
9:00 AM
9:00 AM
9:00 AM
9:00 AM
9:00 AM
9:00 AM
9:00 AM
9:00 AM
9:00 AM
9:00 AM
9:00 AM
9:00 AM
9:00 AM
9:00 AM
9:00 AM
9:00 AM
9:00 AM
9:00 AM
9:00 AM
9:00 AM
9:00 AM
9:00 AM
9:00 AM
9:00 AM
9:00 AM
9:00 AM
1:00 PM
1:00 PM
1:00 PM
1:00 PM
1:00 PM
1:00 PM
1:00 PM
1:00 PM
1:00 PM
1:00 PM
1:00 PM
1:00 PM
1:00 PM
1:00 PM
1:00 PM
1:00 PM
1:00 PM
1:00 PM
1:00 PM
1:00 PM
1:00 PM
1:00 PM
1:00 PM
1:00 PM
1:00 PM
1:00 PM
1:00 PM
1:00 PM
1:00 PM
1:00 PM
1:00 PM
1:00 PM
1:00 PM
1:00 PM
1:00 PM
1:00 PM
1:00 PM
1:00 PM
1:00 PM
1:00 PM
1:00 PM
1:00 PM
1:00 PM
1:00 PM
1:00 PM
1:00 PM
1:00 PM
1:00 PM
1:00 PM
1:00 PM
1:00 PM
1:00 PM
1:00 PM
1:00 PM
1:00 PM
1:00 PM
1:00 PM
1:00 PM
1:00 PM
1:00 PM
1:00 PM
1:00 PM
1:00 PM
1:00 PM
1:00 PM
1:00 PM
1:00 PM
1:00 PM
1:00 PM
1:00 PM
1:00 PM
1:00 PM
1:00 PM
1:00 PM
1:00 PM
1:00 PM
1:00 PM
1:00 PM
1:00 PM
1:00 PM
1:00 PM
1:00 PM
1:00 PM
1:00 PM
1:00 PM
1:00 PM
1:00 PM
1:00 PM
1:00 PM
1:00 PM
1:00 PM
1:00 PM
1:00 PM
1:00 PM
1:00 PM
1:00 PM
5:00 PM
5:00 PM
5:00 PM
5:00 PM
5:00 PM
5:00 PM
5:00 PM
5:00 PM
5:00 PM
5:00 PM
5:00 PM
5:00 PM
5:00 PM
5:00 PM
5:00 PM
5:00 PM
5:00 PM
5:00 PM
5:00 PM
5:00 PM
5:00 PM
5:00 PM
5:00 PM
5:00 PM
5:00 PM
5:00 PM
5:00 PM
5:00 PM
5:00 PM
5:00 PM
5:00 PM
5:00 PM
5:00 PM
5:00 PM
5:00 PM
5:00 PM
5:00 PM
5:00 PM
5:00 PM
5:00 PM
5:00 PM
5:00 PM
5:00 PM
5:00 PM
5:00 PM
5:00 PM
5:00 PM
5:00 PM
5:00 PM
5:00 PM
5:00 PM
5:00 PM
5:00 PM
5:00 PM
5:00 PM
5:00 PM
5:00 PM
5:00 PM
5:00 PM
5:00 PM
5:00 PM
5:00 PM
5:00 PM
5:00 PM
5:00 PM
5:00 PM
5:00 PM
5:00 PM
5:00 PM
5:00 PM
5:00 PM
5:00 PM
5:00 PM
5:00 PM
5:00 PM
5:00 PM
5:00 PM
5:00 PM
5:00 PM
5:00 PM
5:00 PM
5:00 PM
5:00 PM
5:00 PM
5:00 PM
5:00 PM
5:00 PM
5:00 PM
5:00 PM
5:00 PM
5:00 PM
5:00 PM
5:00 PM
5:00 PM
5:00 PM
5:00 PM
9:00 PM
9:00 PM
9:00 PM
9:00 PM
9:00 PM
9:00 PM
9:00 PM
9:00 PM
9:00 PM
9:00 PM
9:00 PM
9:00 PM
9:00 PM
9:00 PM
9:00 PM
9:00 PM
9:00 PM
9:00 PM
9:00 PM
9:00 PM
9:00 PM
9:00 PM
9:00 PM
9:00 PM
9:00 PM
9:00 PM
9:00 PM
9:00 PM
9:00 PM
9:00 PM
9:00 PM
9:00 PM
9:00 PM
9:00 PM
9:00 PM
9:00 PM
9:00 PM
9:00 PM
9:00 PM
9:00 PM
9:00 PM
9:00 PM
9:00 PM
9:00 PM
9:00 PM
9:00 PM
9:00 PM
9:00 PM
9:00 PM
9:00 PM
9:00 PM
9:00 PM
9:00 PM
9:00 PM
9:00 PM
9:00 PM
9:00 PM
9:00 PM
9:00 PM
9:00 PM
9:00 PM
9:00 PM
9:00 PM
9:00 PM
9:00 PM
9:00 PM
9:00 PM
9:00 PM
9:00 PM
9:00 PM
9:00 PM
9:00 PM
9:00 PM
9:00 PM
9:00 PM
9:00 PM
9:00 PM
9:00 PM
9:00 PM
9:00 PM
9:00 PM
9:00 PM
9:00 PM
9:00 PM
9:00 PM
9:00 PM
9:00 PM
9:00 PM
9:00 PM
9:00 PM
9:00 PM
9:00 PM
9:00 PM
9:00 PM
9:00 PM
9:00 PM
Jul 20
5:00 AM
5:00 AM
5:00 AM
5:00 AM
5:00 AM
5:00 AM
5:00 AM
5:00 AM
5:00 AM
5:00 AM
5:00 AM
5:00 AM
5:00 AM
5:00 AM
5:00 AM
5:00 AM
5:00 AM
5:00 AM
5:00 AM
5:00 AM
5:00 AM
5:00 AM
5:00 AM
5:00 AM
5:00 AM
5:00 AM
5:00 AM
5:00 AM
5:00 AM
5:00 AM
5:00 AM
5:00 AM
5:00 AM
5:00 AM
5:00 AM
5:00 AM
5:00 AM
5:00 AM
5:00 AM
5:00 AM
5:00 AM
5:00 AM
5:00 AM
5:00 AM
5:00 AM
5:00 AM
5:00 AM
5:00 AM
5:00 AM
5:00 AM
5:00 AM
5:00 AM
5:00 AM
5:00 AM
5:00 AM
5:00 AM
5:00 AM
5:00 AM
5:00 AM
5:00 AM
5:00 AM
5:00 AM
5:00 AM
5:00 AM
5:00 AM
5:00 AM
5:00 AM
5:00 AM
5:00 AM
5:00 AM
5:00 AM
5:00 AM
5:00 AM
5:00 AM
5:00 AM
5:00 AM
5:00 AM
5:00 AM
5:00 AM
5:00 AM
5:00 AM
5:00 AM
5:00 AM
5:00 AM
5:00 AM
5:00 AM
5:00 AM
5:00 AM
5:00 AM
5:00 AM
5:00 AM
5:00 AM
5:00 AM
5:00 AM
5:00 AM
5:00 AM
9:00 AM
9:00 AM
9:00 AM
9:00 AM
9:00 AM
9:00 AM
9:00 AM
9:00 AM
9:00 AM
9:00 AM
9:00 AM
9:00 AM
9:00 AM
9:00 AM
9:00 AM
9:00 AM
9:00 AM
9:00 AM
9:00 AM
9:00 AM
9:00 AM
9:00 AM
9:00 AM
9:00 AM
9:00 AM
9:00 AM
9:00 AM
9:00 AM
9:00 AM
9:00 AM
9:00 AM
9:00 AM
9:00 AM
9:00 AM
9:00 AM
9:00 AM
9:00 AM
9:00 AM
9:00 AM
9:00 AM
9:00 AM
9:00 AM
9:00 AM
9:00 AM
9:00 AM
9:00 AM
9:00 AM
9:00 AM
9:00 AM
9:00 AM
9:00 AM
9:00 AM
9:00 AM
9:00 AM
9:00 AM
9:00 AM
9:00 AM
9:00 AM
9:00 AM
9:00 AM
9:00 AM
9:00 AM
9:00 AM
9:00 AM
9:00 AM
9:00 AM
9:00 AM
9:00 AM
9:00 AM
9:00 AM
9:00 AM
9:00 AM
9:00 AM
9:00 AM
9:00 AM
9:00 AM
9:00 AM
9:00 AM
9:00 AM
9:00 AM
9:00 AM
9:00 AM
9:00 AM
9:00 AM
9:00 AM
9:00 AM
9:00 AM
9:00 AM
9:00 AM
9:00 AM
9:00 AM
9:00 AM
9:00 AM
9:00 AM
9:00 AM
9:00 AM
1:00 PM
1:00 PM
1:00 PM
1:00 PM
1:00 PM
1:00 PM
1:00 PM
1:00 PM
1:00 PM
1:00 PM
1:00 PM
1:00 PM
1:00 PM
1:00 PM
1:00 PM
1:00 PM
1:00 PM
1:00 PM
1:00 PM
1:00 PM
1:00 PM
1:00 PM
1:00 PM
1:00 PM
1:00 PM
1:00 PM
1:00 PM
1:00 PM
1:00 PM
1:00 PM
1:00 PM
1:00 PM
1:00 PM
1:00 PM
1:00 PM
1:00 PM
1:00 PM
1:00 PM
1:00 PM
1:00 PM
1:00 PM
1:00 PM
1:00 PM
1:00 PM
1:00 PM
1:00 PM
1:00 PM
1:00 PM
1:00 PM
1:00 PM
1:00 PM
1:00 PM
1:00 PM
1:00 PM
1:00 PM
1:00 PM
1:00 PM
1:00 PM
1:00 PM
1:00 PM
1:00 PM
1:00 PM
1:00 PM
1:00 PM
1:00 PM
1:00 PM
1:00 PM
1:00 PM
1:00 PM
1:00 PM
1:00 PM
1:00 PM
1:00 PM
1:00 PM
1:00 PM
1:00 PM
1:00 PM
1:00 PM
1:00 PM
1:00 PM
1:00 PM
1:00 PM
1:00 PM
1:00 PM
1:00 PM
1:00 PM
1:00 PM
1:00 PM
1:00 PM
1:00 PM
1:00 PM
1:00 PM
1:00 PM
1:00 PM
1:00 PM
1:00 PM
5:00 PM
5:00 PM
5:00 PM
5:00 PM
5:00 PM
5:00 PM
5:00 PM
5:00 PM
5:00 PM
5:00 PM
5:00 PM
5:00 PM
5:00 PM
5:00 PM
5:00 PM
5:00 PM
5:00 PM
5:00 PM
5:00 PM
5:00 PM
5:00 PM
5:00 PM
5:00 PM
5:00 PM
5:00 PM
5:00 PM
5:00 PM
5:00 PM
5:00 PM
5:00 PM
5:00 PM
5:00 PM
5:00 PM
5:00 PM
5:00 PM
5:00 PM
5:00 PM
5:00 PM
5:00 PM
5:00 PM
5:00 PM
5:00 PM
5:00 PM
5:00 PM
5:00 PM
5:00 PM
5:00 PM
5:00 PM
5:00 PM
5:00 PM
5:00 PM
5:00 PM
5:00 PM
5:00 PM
5:00 PM
5:00 PM
5:00 PM
5:00 PM
5:00 PM
5:00 PM
5:00 PM
5:00 PM
5:00 PM
5:00 PM
5:00 PM
5:00 PM
5:00 PM
5:00 PM
5:00 PM
5:00 PM
5:00 PM
5:00 PM
5:00 PM
5:00 PM
5:00 PM
5:00 PM
5:00 PM
5:00 PM
5:00 PM
5:00 PM
5:00 PM
5:00 PM
5:00 PM
5:00 PM
5:00 PM
5:00 PM
5:00 PM
5:00 PM
5:00 PM
5:00 PM
5:00 PM
5:00 PM
5:00 PM
5:00 PM
5:00 PM
5:00 PM
9:00 PM
9:00 PM
9:00 PM
9:00 PM
9:00 PM
9:00 PM
9:00 PM
9:00 PM
9:00 PM
9:00 PM
9:00 PM
9:00 PM
9:00 PM
9:00 PM
9:00 PM
9:00 PM
9:00 PM
9:00 PM
9:00 PM
9:00 PM
9:00 PM
9:00 PM
9:00 PM
9:00 PM
9:00 PM
9:00 PM
9:00 PM
9:00 PM
9:00 PM
9:00 PM
9:00 PM
9:00 PM
9:00 PM
9:00 PM
9:00 PM
9:00 PM
9:00 PM
9:00 PM
9:00 PM
9:00 PM
9:00 PM
9:00 PM
9:00 PM
9:00 PM
9:00 PM
9:00 PM
9:00 PM
9:00 PM
9:00 PM
9:00 PM
9:00 PM
9:00 PM
9:00 PM
9:00 PM
9:00 PM
9:00 PM
9:00 PM
9:00 PM
9:00 PM
9:00 PM
9:00 PM
9:00 PM
9:00 PM
9:00 PM
9:00 PM
9:00 PM
9:00 PM
9:00 PM
9:00 PM
9:00 PM
9:00 PM
9:00 PM
9:00 PM
9:00 PM
9:00 PM
9:00 PM
9:00 PM
9:00 PM
9:00 PM
9:00 PM
9:00 PM
9:00 PM
9:00 PM
9:00 PM
9:00 PM
9:00 PM
9:00 PM
9:00 PM
9:00 PM
9:00 PM
9:00 PM
9:00 PM
9:00 PM
9:00 PM
9:00 PM
9:00 PM
Jul 21
5:00 AM
5:00 AM
5:00 AM
5:00 AM
5:00 AM
5:00 AM
5:00 AM
5:00 AM
5:00 AM
5:00 AM
5:00 AM
5:00 AM
5:00 AM
5:00 AM
5:00 AM
5:00 AM
5:00 AM
5:00 AM
5:00 AM
5:00 AM
5:00 AM
5:00 AM
5:00 AM
5:00 AM
5:00 AM
5:00 AM
5:00 AM
5:00 AM
5:00 AM
5:00 AM
5:00 AM
5:00 AM
5:00 AM
5:00 AM
5:00 AM
5:00 AM
5:00 AM
5:00 AM
5:00 AM
5:00 AM
5:00 AM
5:00 AM
5:00 AM
5:00 AM
5:00 AM
5:00 AM
5:00 AM
5:00 AM
5:00 AM
5:00 AM
5:00 AM
5:00 AM
5:00 AM
5:00 AM
5:00 AM
5:00 AM
5:00 AM
5:00 AM
5:00 AM
5:00 AM
5:00 AM
5:00 AM
5:00 AM
5:00 AM
5:00 AM
5:00 AM
5:00 AM
5:00 AM
5:00 AM
5:00 AM
5:00 AM
5:00 AM
5:00 AM
5:00 AM
5:00 AM
5:00 AM
5:00 AM
5:00 AM
5:00 AM
5:00 AM
5:00 AM
5:00 AM
5:00 AM
5:00 AM
5:00 AM
5:00 AM
5:00 AM
5:00 AM
5:00 AM
5:00 AM
5:00 AM
5:00 AM
5:00 AM
5:00 AM
5:00 AM
5:00 AM
9:00 AM
9:00 AM
9:00 AM
9:00 AM
9:00 AM
9:00 AM
9:00 AM
9:00 AM
9:00 AM
9:00 AM
9:00 AM
9:00 AM
9:00 AM
9:00 AM
9:00 AM
9:00 AM
9:00 AM
9:00 AM
9:00 AM
9:00 AM
9:00 AM
9:00 AM
9:00 AM
9:00 AM
9:00 AM
9:00 AM
9:00 AM
9:00 AM
9:00 AM
9:00 AM
9:00 AM
9:00 AM
9:00 AM
9:00 AM
9:00 AM
9:00 AM
9:00 AM
9:00 AM
9:00 AM
9:00 AM
9:00 AM
9:00 AM
9:00 AM
9:00 AM
9:00 AM
9:00 AM
9:00 AM
9:00 AM
9:00 AM
9:00 AM
9:00 AM
9:00 AM
9:00 AM
9:00 AM
9:00 AM
9:00 AM
9:00 AM
9:00 AM
9:00 AM
9:00 AM
9:00 AM
9:00 AM
9:00 AM
9:00 AM
9:00 AM
9:00 AM
9:00 AM
9:00 AM
9:00 AM
9:00 AM
9:00 AM
9:00 AM
9:00 AM
9:00 AM
9:00 AM
9:00 AM
9:00 AM
9:00 AM
9:00 AM
9:00 AM
9:00 AM
9:00 AM
9:00 AM
9:00 AM
9:00 AM
9:00 AM
9:00 AM
9:00 AM
9:00 AM
9:00 AM
9:00 AM
9:00 AM
9:00 AM
9:00 AM
9:00 AM
9:00 AM
1:00 PM
1:00 PM
1:00 PM
1:00 PM
1:00 PM
1:00 PM
1:00 PM
1:00 PM
1:00 PM
1:00 PM
1:00 PM
1:00 PM
1:00 PM
1:00 PM
1:00 PM
1:00 PM
1:00 PM
1:00 PM
1:00 PM
1:00 PM
1:00 PM
1:00 PM
1:00 PM
1:00 PM
1:00 PM
1:00 PM
1:00 PM
1:00 PM
1:00 PM
1:00 PM
1:00 PM
1:00 PM
1:00 PM
1:00 PM
1:00 PM
1:00 PM
1:00 PM
1:00 PM
1:00 PM
1:00 PM
1:00 PM
1:00 PM
1:00 PM
1:00 PM
1:00 PM
1:00 PM
1:00 PM
1:00 PM
1:00 PM
1:00 PM
1:00 PM
1:00 PM
1:00 PM
1:00 PM
1:00 PM
1:00 PM
1:00 PM
1:00 PM
1:00 PM
1:00 PM
1:00 PM
1:00 PM
1:00 PM
1:00 PM
1:00 PM
1:00 PM
1:00 PM
1:00 PM
1:00 PM
1:00 PM
1:00 PM
1:00 PM
1:00 PM
1:00 PM
1:00 PM
1:00 PM
1:00 PM
1:00 PM
1:00 PM
1:00 PM
1:00 PM
1:00 PM
1:00 PM
1:00 PM
1:00 PM
1:00 PM
1:00 PM
1:00 PM
1:00 PM
1:00 PM
1:00 PM
1:00 PM
1:00 PM
1:00 PM
1:00 PM
1:00 PM
5:00 PM
5:00 PM
5:00 PM
5:00 PM
5:00 PM
5:00 PM
5:00 PM
5:00 PM
5:00 PM
5:00 PM
5:00 PM
5:00 PM
5:00 PM
5:00 PM
5:00 PM
5:00 PM
5:00 PM
5:00 PM
5:00 PM
5:00 PM
5:00 PM
5:00 PM
5:00 PM
5:00 PM
5:00 PM
5:00 PM
5:00 PM
5:00 PM
5:00 PM
5:00 PM
5:00 PM
5:00 PM
5:00 PM
5:00 PM
5:00 PM
5:00 PM
5:00 PM
5:00 PM
5:00 PM
5:00 PM
5:00 PM
5:00 PM
5:00 PM
5:00 PM
5:00 PM
5:00 PM
5:00 PM
5:00 PM
5:00 PM
5:00 PM
5:00 PM
5:00 PM
5:00 PM
5:00 PM
5:00 PM
5:00 PM
5:00 PM
5:00 PM
5:00 PM
5:00 PM
5:00 PM
5:00 PM
5:00 PM
5:00 PM
5:00 PM
5:00 PM
5:00 PM
5:00 PM
5:00 PM
5:00 PM
5:00 PM
5:00 PM
5:00 PM
5:00 PM
5:00 PM
5:00 PM
5:00 PM
5:00 PM
5:00 PM
5:00 PM
5:00 PM
5:00 PM
5:00 PM
5:00 PM
5:00 PM
5:00 PM
5:00 PM
5:00 PM
5:00 PM
5:00 PM
5:00 PM
5:00 PM
5:00 PM
5:00 PM
5:00 PM
5:00 PM
9:00 PM
9:00 PM
9:00 PM
9:00 PM
9:00 PM
9:00 PM
9:00 PM
9:00 PM
9:00 PM
9:00 PM
9:00 PM
9:00 PM
9:00 PM
9:00 PM
9:00 PM
9:00 PM
9:00 PM
9:00 PM
9:00 PM
9:00 PM
9:00 PM
9:00 PM
9:00 PM
9:00 PM
9:00 PM
9:00 PM
9:00 PM
9:00 PM
9:00 PM
9:00 PM
9:00 PM
9:00 PM
9:00 PM
9:00 PM
9:00 PM
9:00 PM
9:00 PM
9:00 PM
9:00 PM
9:00 PM
9:00 PM
9:00 PM
9:00 PM
9:00 PM
9:00 PM
9:00 PM
9:00 PM
9:00 PM
9:00 PM
9:00 PM
9:00 PM
9:00 PM
9:00 PM
9:00 PM
9:00 PM
9:00 PM
9:00 PM
9:00 PM
9:00 PM
9:00 PM
9:00 PM
9:00 PM
9:00 PM
9:00 PM
9:00 PM
9:00 PM
9:00 PM
9:00 PM
9:00 PM
9:00 PM
9:00 PM
9:00 PM
9:00 PM
9:00 PM
9:00 PM
9:00 PM
9:00 PM
9:00 PM
9:00 PM
9:00 PM
9:00 PM
9:00 PM
9:00 PM
9:00 PM
9:00 PM
9:00 PM
9:00 PM
9:00 PM
9:00 PM
9:00 PM
9:00 PM
9:00 PM
9:00 PM
9:00 PM
9:00 PM
9:00 PM
Jul 22
5:00 AM
5:00 AM
5:00 AM
5:00 AM
5:00 AM
5:00 AM
5:00 AM
5:00 AM
5:00 AM
5:00 AM
5:00 AM
5:00 AM
5:00 AM
5:00 AM
5:00 AM
5:00 AM
5:00 AM
5:00 AM
5:00 AM
5:00 AM
5:00 AM
5:00 AM
5:00 AM
5:00 AM
5:00 AM
5:00 AM
5:00 AM
5:00 AM
5:00 AM
5:00 AM
5:00 AM
5:00 AM
5:00 AM
5:00 AM
5:00 AM
5:00 AM
5:00 AM
5:00 AM
5:00 AM
5:00 AM
5:00 AM
5:00 AM
5:00 AM
5:00 AM
5:00 AM
5:00 AM
5:00 AM
5:00 AM
5:00 AM
5:00 AM
5:00 AM
5:00 AM
5:00 AM
5:00 AM
5:00 AM
5:00 AM
5:00 AM
5:00 AM
5:00 AM
5:00 AM
5:00 AM
5:00 AM
5:00 AM
5:00 AM
5:00 AM
5:00 AM
5:00 AM
5:00 AM
5:00 AM
5:00 AM
5:00 AM
5:00 AM
5:00 AM
5:00 AM
5:00 AM
5:00 AM
5:00 AM
5:00 AM
5:00 AM
5:00 AM
5:00 AM
5:00 AM
5:00 AM
5:00 AM
5:00 AM
5:00 AM
5:00 AM
5:00 AM
5:00 AM
5:00 AM
5:00 AM
5:00 AM
5:00 AM
5:00 AM
5:00 AM
5:00 AM
9:00 AM
9:00 AM
9:00 AM
9:00 AM
9:00 AM
9:00 AM
9:00 AM
9:00 AM
9:00 AM
9:00 AM
9:00 AM
9:00 AM
9:00 AM
9:00 AM
9:00 AM
9:00 AM
9:00 AM
9:00 AM
9:00 AM
9:00 AM
9:00 AM
9:00 AM
9:00 AM
9:00 AM
9:00 AM
9:00 AM
9:00 AM
9:00 AM
9:00 AM
9:00 AM
9:00 AM
9:00 AM
9:00 AM
9:00 AM
9:00 AM
9:00 AM
9:00 AM
9:00 AM
9:00 AM
9:00 AM
9:00 AM
9:00 AM
9:00 AM
9:00 AM
9:00 AM
9:00 AM
9:00 AM
9:00 AM
9:00 AM
9:00 AM
9:00 AM
9:00 AM
9:00 AM
9:00 AM
9:00 AM
9:00 AM
9:00 AM
9:00 AM
9:00 AM
9:00 AM
9:00 AM
9:00 AM
9:00 AM
9:00 AM
9:00 AM
9:00 AM
9:00 AM
9:00 AM
9:00 AM
9:00 AM
9:00 AM
9:00 AM
9:00 AM
9:00 AM
9:00 AM
9:00 AM
9:00 AM
9:00 AM
9:00 AM
9:00 AM
9:00 AM
9:00 AM
9:00 AM
9:00 AM
9:00 AM
9:00 AM
9:00 AM
9:00 AM
9:00 AM
9:00 AM
9:00 AM
9:00 AM
9:00 AM
9:00 AM
9:00 AM
9:00 AM
1:00 PM
1:00 PM
1:00 PM
1:00 PM
1:00 PM
1:00 PM
1:00 PM
1:00 PM
1:00 PM
1:00 PM
1:00 PM
1:00 PM
1:00 PM
1:00 PM
1:00 PM
1:00 PM
1:00 PM
1:00 PM
1:00 PM
1:00 PM
1:00 PM
1:00 PM
1:00 PM
1:00 PM
1:00 PM
1:00 PM
1:00 PM
1:00 PM
1:00 PM
1:00 PM
1:00 PM
1:00 PM
1:00 PM
1:00 PM
1:00 PM
1:00 PM
1:00 PM
1:00 PM
1:00 PM
1:00 PM
1:00 PM
1:00 PM
1:00 PM
1:00 PM
1:00 PM
1:00 PM
1:00 PM
1:00 PM
1:00 PM
1:00 PM
1:00 PM
1:00 PM
1:00 PM
1:00 PM
1:00 PM
1:00 PM
1:00 PM
1:00 PM
1:00 PM
1:00 PM
1:00 PM
1:00 PM
1:00 PM
1:00 PM
1:00 PM
1:00 PM
1:00 PM
1:00 PM
1:00 PM
1:00 PM
1:00 PM
1:00 PM
1:00 PM
1:00 PM
1:00 PM
1:00 PM
1:00 PM
1:00 PM
1:00 PM
1:00 PM
1:00 PM
1:00 PM
1:00 PM
1:00 PM
1:00 PM
1:00 PM
1:00 PM
1:00 PM
1:00 PM
1:00 PM
1:00 PM
1:00 PM
1:00 PM
1:00 PM
1:00 PM
1:00 PM
5:00 PM
5:00 PM
5:00 PM
5:00 PM
5:00 PM
5:00 PM
5:00 PM
5:00 PM
5:00 PM
5:00 PM
5:00 PM
5:00 PM
5:00 PM
5:00 PM
5:00 PM
5:00 PM
5:00 PM
5:00 PM
5:00 PM
5:00 PM
5:00 PM
5:00 PM
5:00 PM
5:00 PM
5:00 PM
5:00 PM
5:00 PM
5:00 PM
5:00 PM
5:00 PM
5:00 PM
5:00 PM
5:00 PM
5:00 PM
5:00 PM
5:00 PM
5:00 PM
5:00 PM
5:00 PM
5:00 PM
5:00 PM
5:00 PM
5:00 PM
5:00 PM
5:00 PM
5:00 PM
5:00 PM
5:00 PM
5:00 PM
5:00 PM
5:00 PM
5:00 PM
5:00 PM
5:00 PM
5:00 PM
5:00 PM
5:00 PM
5:00 PM
5:00 PM
5:00 PM
5:00 PM
5:00 PM
5:00 PM
5:00 PM
5:00 PM
5:00 PM
5:00 PM
5:00 PM
5:00 PM
5:00 PM
5:00 PM
5:00 PM
5:00 PM
5:00 PM
5:00 PM
5:00 PM
5:00 PM
5:00 PM
5:00 PM
5:00 PM
5:00 PM
5:00 PM
5:00 PM
5:00 PM
5:00 PM
5:00 PM
5:00 PM
5:00 PM
5:00 PM
5:00 PM
5:00 PM
5:00 PM
5:00 PM
5:00 PM
5:00 PM
5:00 PM
9:00 PM
9:00 PM
9:00 PM
9:00 PM
9:00 PM
9:00 PM
9:00 PM
9:00 PM
9:00 PM
9:00 PM
9:00 PM
9:00 PM
9:00 PM
9:00 PM
9:00 PM
9:00 PM
9:00 PM
9:00 PM
9:00 PM
9:00 PM
9:00 PM
9:00 PM
9:00 PM
9:00 PM