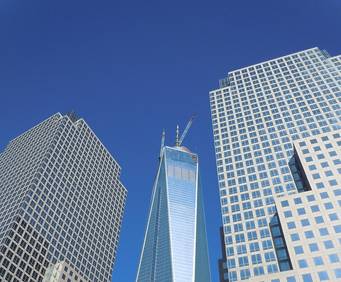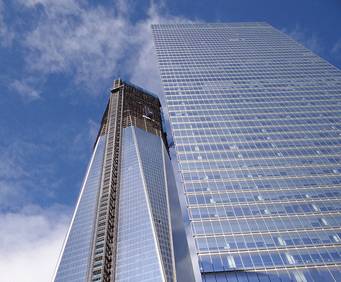 World Trade Center Site in New York City, NY
After the horrific events of September 11, 2001, the World Trade Center would be impossible to replace; however, a single tower is planned to be built on the site of the Twin Towers - the Freedom Tower.
Construction for 'One World Trade Center' is underway. The new building will be the tallest building in the US and the Western Hemisphere, as well as the world's tallest all-office building. The building is designed to reach 1,776 feet, in celebration of the year of American independence.
The Twin Towers, when they were completed in 1972 and 1973, were the tallest buildings on earth, at 1,368 and 1,362 feet. Before 9/11, they were the fourth and fifth tallest buildings on Earth. They remain the sixth tallest buildings to ever have been built by man. Visitors to the site now can tour the plans and early preparations of the new monument.
The following tours visit World Trade Center Site:
The New York See It All Tour is exactly what it sounds like: an all-encompassing guided tour of New York City.





The following tours go by World Trade Center Site:
The ZEPHYR Seaport Liberty Cruise offers you a relaxing and entertaining way to venture out onto the water and learn about the various landmarks of the area, including Ellis Island, the World Financial Center, and of course, the Statue of Liberty.