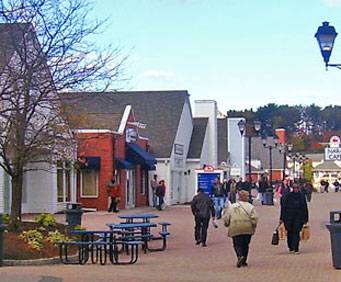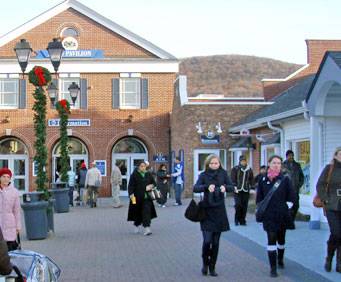 Woodbury Common Premium Outlets in Central Valley, NY
498 Red Apple Court Central Valley, NY 10917
Hundreds of factory outlets to choose from for just about anything you need from designer and sportswear apparel to home furnishings and housewares.
If you are a shopping addict you can't miss going to Woodbury during your holidays in the New York City area. Catch a bus from Port Authority Bus Terminal; it's just over an hour away from Manhattan!

Almost all world-famous brands have a boutique at Woodbury: Chanel, Tod's, Dolce & Gabbana, Etro just to name very few... All brands offer great discounts, although that doesn't necessarily turn your purchases into affordable deals... you'll find better deals in shops such as Polo Ralph Lauren, Tommy Hilfiger or Donna Karan, i.e. all American brands. Italian designers remain too expensive, but it is always worth having a look at these beauties.

Don't expect to get rock bottom prices on the designer stuff. Shops like Channel do sell them less expensive than there usual stores but they are still in the hundreds of dollars.

The best shops are Neiman Marcus& Saks off 5th Avenue as these sell a mixture of different designers.

There are many shops there including Chanel, Fendi, Dior, Chloe, Calvin Klein, Juicy Couture, Ecko, and much, much more. Visit the Fossil shop as they have a variety of designer watches such as DKNY, D&G, Burberry and Marc Jacobs.