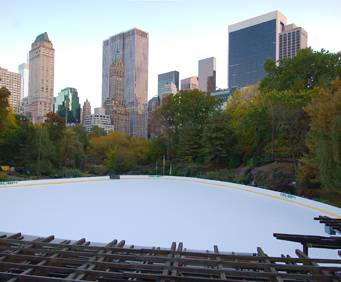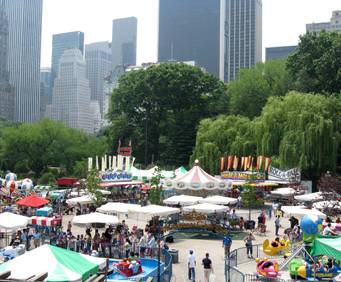 Wollman Rink in Central Park in New York City, NY
59th St New York, NY 10023
It's New York magic at its best - to glide gracefully across the ice under a star-encrusted sky while surrounded by the splendor of Manhattan. Central Park's Wollman Rink is the perfect place to create such enchantment. The skating rink, open from late October to early April, is less than a five-minute walk from the south entrance of W. 59th Street and 6th Avenue.
Skaters who admit to being a bit klutzy are always welcome at the rink. For those wanting to improve their skills the rink offers a skating school seven days a week. Classes for all ages range from parents and toddlers to basic skills for adults. Other classes available are adult/youth figure and synchronized skating and hockey. Skate and lock rentals are also available.
During the summer months, fun on the ice is replaced with the Victorian Gardens. Amusement activities geared for children 2 – 12 years old whirl and swirl and tug and toot in the air, on land and over water.