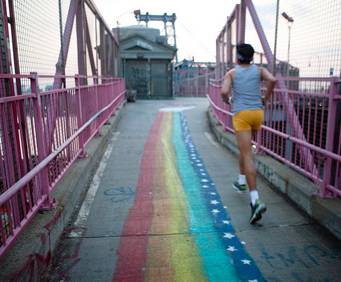 Williamsburg in New York City, NY
Williamsburg
Williamsburg is known for being the home for indie rock, the hipster culture and the local art community.
It is located in the NYC borough of Brooklyn, bordered by Greenpoint, Bedford-Stuyvesant, Bushwick and Ridgewood, and the East River. Many ethnic groups call Williamsburg home, including Italians, Puerto Ricans and Dominicans. Hasidic Jews are also very populous. The neighborhood's growing population and rapid development of housing and retail have been catering to a wealthier population, which is unfamiliar to the neighborhood.

The area also has a few landmarks, including The Kings County Savings Institution, the Williamsburg Houses, the Continental Army Plaza and the Domino Sugar Refinery buildings.

As a primarily art-based community, many of the buildings have been transformed into art studios and galleries. Secret Project Robot is an example of those buildings. The artists first began moving to Williamsburg in the 70s due to low rent, convenient transportation and available large spaces.