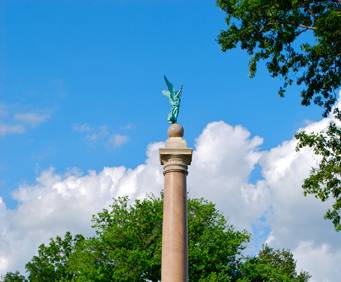 West Point Academy in New York City, NY
West Point New York , NY 10996
The United States Military Academy is designed to educate, train and inspire the Corps of Cadets in the values of duty, honor and country.
West Point is the oldest military academy and trained such historical figures as Ulysses S Grant, Robert E. Lee, John Pershing, Omar Bradley, Douglas MacArthur and Dwight Eisenhower. The academy dates back to the days of the Revolutionary War when General George Washington hand-picked Thaddeus Kosciuszko to design the fortifications for it in 1778. In 1779, Washington transferred his headquarters to West Point.
Other than Washington, many other soldiers and legislators demanded the creation of such an institution as West Point, including Knox, Hamilton and John Adams. President Thomas Jefferson signed the legislation that established the school in 1802. After the Mexican and Indian Wars, graduates of West Point would dominate the highest ranks on both the Union and the Confederate sides of the Civil War.
1976 brought the enrollment of women into the academy. The school recognizes women as an integral part of the United States Army. Recently, West Point's curriculum was changed to permit cadets to major in any of over a dozen specialties, from sciences to the humanities.