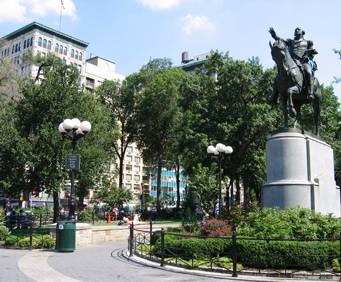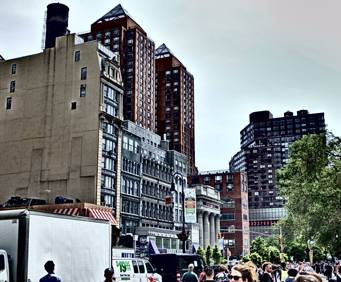 Union Square in New York City, NY
Union Square is one of the premier neighborhoods in NYC.
It is the model neighborhood to live and work. There are around 90,000 residents in Union Square. It is also in the midst of a bustling metropolis. The archetypal NYC neighborhood, Union Square has a wide variety of residential, office, retail, educational and cultural uses.

Union Square Park is Manhattan's newest pride and joy. The playground spreads across 15,000 square feet and boasts state-of-the-art play equipment, magnificent gardens and a safe location for kids to play.

Union Square is represented by the Union Square Partnership, which has been serving the neighborhood for more than 30 years. It is the leading advocate for the Union Square-14th Street community and works collaboratively with the area's residents, businesses and institutions, both cultural and academic. They work to ensure the district's continued growth and success in sanitation, safety, economic development and marketing services. They also work to keep the beauty and the maintenance of Union Square Park up to date.
The following tours visit Union Square:
4/21/2019 - 3/31/2020
Experiencing the thrills of New York City first-hand has never been as easy or exciting as with this 48-hour pass to enjoy over 50 stops throughout the Big Apple from the luxury of a Double Decker Bus.
The following tours go by Union Square: