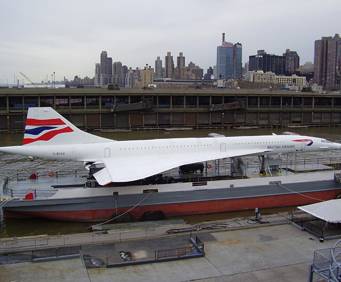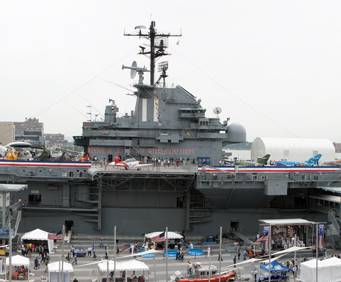 USS Intrepid Aircraft Carrier in New York City, NY
131 W 135th St New York, , NY 10030
After the USS Intrepid was decommissioned, plans called for the scrapping of the ship; however, a campaign led by the Intrepid Museum Foundation saved the carrier and transformed it into a museum ship.
The Intrepid Sea-Air-Space Museum opened in August of 1982. In 1986, the ship was designated as a National Historic Landmark. It is also on the U.S. National Register of Historic Places.
Throughout the years, the Intrepid has been the setting of various special events, from wrestling events to press conferences and parties. The FBI operations center took place here after the terrorist attacks on 9/11.
The USS Intrepid was built during WWII for the U.S. Navy. The ship has also been used as an attack carrier, an antisubmarine carrier and in the Vietnam War. The ship was the recovery ship for a Mercury and a Gemini space mission.