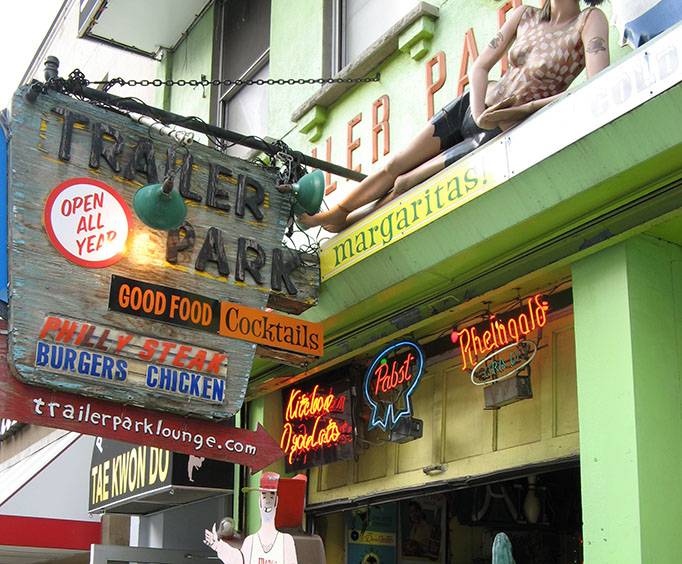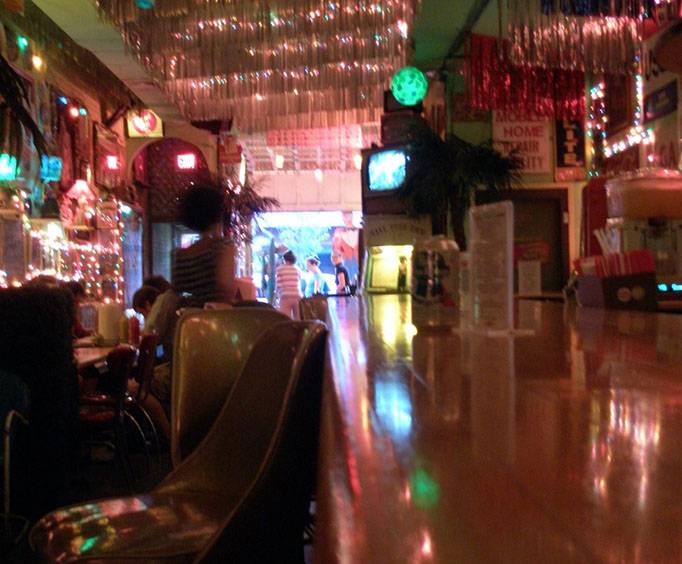 Trailer Park Lounge in New York, NY
271 W 23rd St New York, NY 10011
The Trailer Park Lounge in New York is not your typical restaurant or bar.
This fun environment takes a bit of getting used to, but is definitely something that simply can't be found anywhere else. Set up like a trailer, complete with a screen door entry and a cluttered, tacky interior, this fantastic local bar often blasts 8-track favorites over the loudspeakers and will make anyone feel like they've traveled to the worst cliches of the deep South.
The Tacky Tiki Bar inside the restaurant serves drinks of all kinds, and you will hear a variety of music from bluegrass to country, much of which guests may remember listening to in soda shoppes in the 1970s. Some of the decorations seem like they belong in a different decade, but they make the lounge a little more special.
Food is offered as well, and all sandwiches are grilled so that they have perfect marks and a delicious taste. Many items on the menu are homemade, including the world-famous chili and fries. Several specials are offered during the week including a burger and beer special on Monday and Tuesday, and a happy hour every day.
While you're in New York visiting the shopping centers and theaters, stop by the Trailer Park Lounge for one-of-a-kind entertainment, food, and a fun atmosphere that you'll never forget.