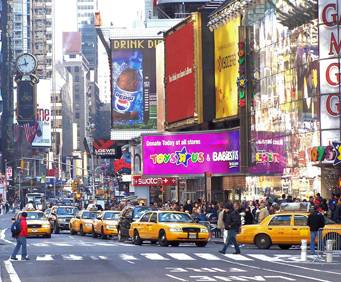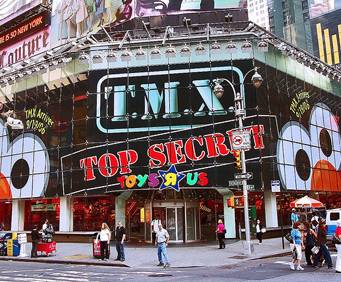 Toys 'R' Us Times Square in New York City, NY
1514 Broadway New York City, NY 10036
From the backwards 'R' to the sight of Geoffrey Giraffe, Toys 'R' Us has long been a dream land for children of all ages, and with Toys 'R' Us
Times Square
you'll find a department store large enough to house the imagination of even the most active, young minds.
Toys 'R' Us Times Square is easily the headquarters of Toys 'R' Us, and provides a variety of attractions that you'll only find at this individual store.
Special attractions located at Toys 'R' Us Times Square include a 60 foot tall ferris wheel with carts uniquely designed to reflect various popular toys, an area to build your own stuffed animals from scratch and a five ton, 20 foot tall animated T-Rex. Whether you're looking to find the latest in popular children's toys or are simply stopping by to catch a glimpse of all the flashing lights and interesting sights, Toys 'R' Us Times Square is sure to bring out the kid in everyone.