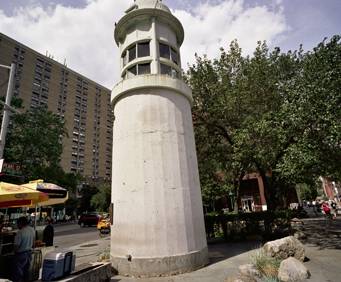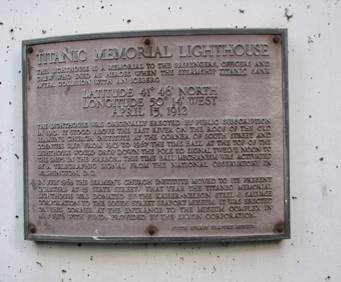 Titanic Memorial Lighthouse in New York City, NY
The Titanic Memorial Lighthouse was built in honor of the passengers and crew who perished in the sinking of the Titanic in 1912.
The memorial was constructed a year after the incident, on April 15, 1913. The Time Ball was mounted on the top of the Seamen's Church Institute. The service was opened with a hymn and prayer, led by Rt. Reverend David H. Greer, the Bishop of New York.
This memorial shone a fixed, green light that could be spotted as far as Sandy Hook and throughout the New York Harbor. At five to twelve, every day, the time ball would be lifted to the top of the steel rod on the lighthouse. At noon exactly, the time ball would drop.
The lighthouse was a much-needed reminder in a busy city.