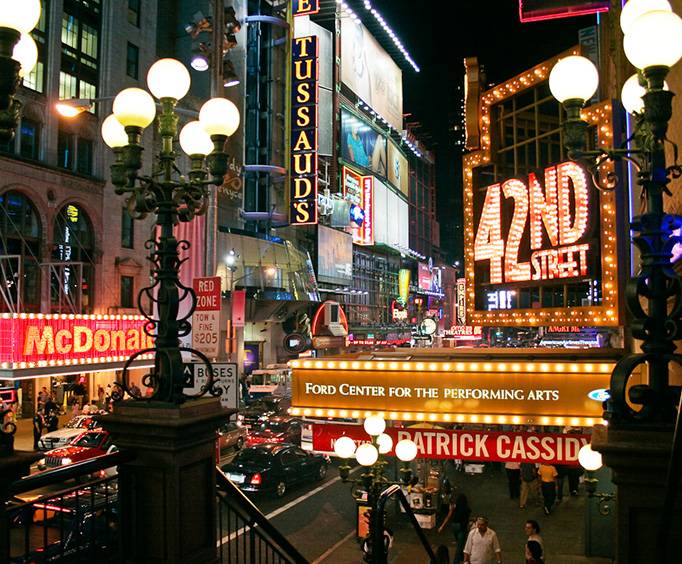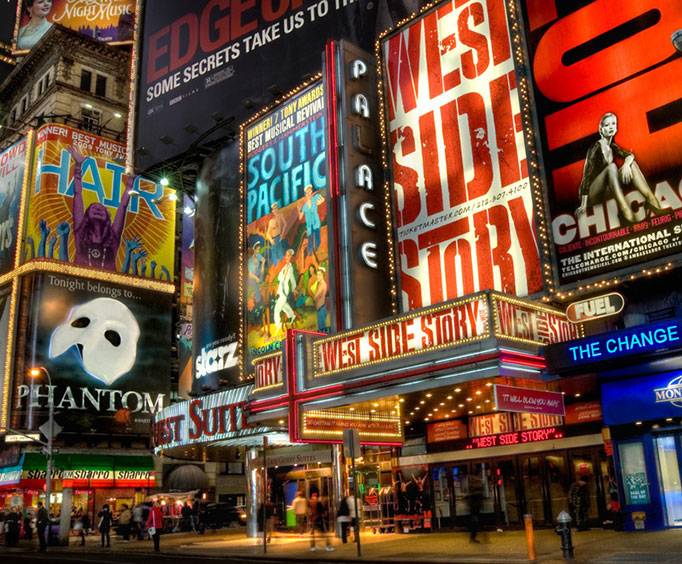 Theater District in New York City, NY
The Theater District is purely set up to celebrate and enjoy
Broadway
, to attend the theater, attend concerts, shop, dine, and it's an entertainment haven.
There are movie theaters, gift shops, and more. Beyond mid-town Manhattan, there is also a place called 'Theater Row', which is on 42nd Street and lead up to Eleventh.
When you visit the Theater District, you can enjoy popular Broadway shows like, 'Hamilton', 'The Lion King',' Kinky Boots', 'Beautiful', and more. There is an abundance of plays, musicals, exciting concerts, and award shows. You can also shop, visit a coffee shop, buy a souvenirs, and dine at many of the restaurant's that await you to enter. The Theater District, is an amazing way to appreciate the arts.
The Theater District is a historical and impressive place to visit. It's an organized community, that reflect entertainment, history, storytellers, plays, architect, and celebrate the Tony Awards. You can also visit, the famous Oscar Hammerstein, Victoria Theater on 42nd Street. The streets, once had street cars, but now people come to the theaters by many means of transportation. The Theater District is the spotlight of incredible performers!
The Theater District is exciting, wonderful, and it brings up professional performers, who continue to thrive and hone their skills. Many prominent playwrights like, Tennessee Williams, Lin-Manuel, Paul Robeson, Arthur Miller, Elmer Rice, and many more have opened up doors, for many entertainers. There were also early composers, like George Gershwin, Roger and Hart, and Cole Porter, who made the Theater District a happy place, and the spotlight for many possibilities.