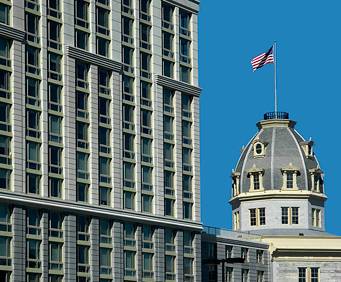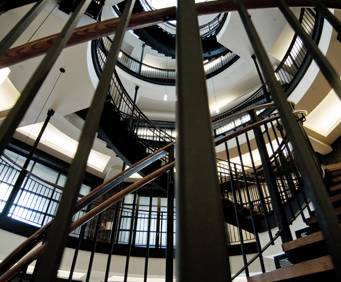 The Octagon in New York City, NY
888 Main St New York, NY 10044
The Octagon was first opened in 1841, displaying an elegant and unique design in an island retreat. Alexander Jackson Davis was the designer, and, in that era, the most influential architect. Davis was known for his elaborate
Hudson River
estates, and this five-story, octagonal rotunda was one of his more significant works.
The Octagon's design incorporated blue-gray stone that was quarried on Roosevelt Island, where the building stands. It featured a spiraling staircase that rose from a beautiful glass-brick floor.
The Octagon became the Metropolitan Hospital in 1894. The hospital closed in 1955, and the building was neglected. Two wings were demolished, and a series of fires destroyed the domed roof. Although it was doubtful that The Octagon would survive, it joined the National Register of Historic Places in 1972.
In 2006, hope was restored to The Octagon. Becker + Becker Associates redesigned the building into a residential community, with studio homes and 3-bedroom penthouses. The building has been restored to its original grandeur, while the landscaping has brought back to life the natural beauty of the site.