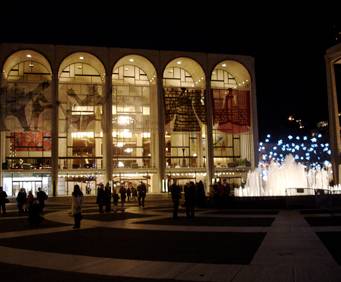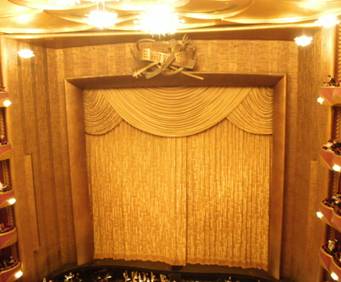 The Lincoln Center for Performing Arts in New York City, NY
10 Lincoln Center Plaza New York, NY 10023
President Dwight D. Eisenhower broke ground for the building of the Lincoln Center for the Performing Arts back in May of 1959. It is now located in the
Upper West Side
of Manhattan between West 62nd and 65th Streets and Columbus and Amsterdam Avenues.
There are three roles of the Lincoln Center: 1) the leading presenter in the world of superb artistic programming, 2) the leader in the nation in arts, education and community relations, and 3) the manager of the Lincoln Center campus. It is also in the process of leading a series of major capital projects that are now almost finished on the behalf of the resident organizations on campus.
Around 5,000 programs, events and initiatives are presented each year by the Lincoln Center. These include American Songbook, Great Performers, Lincoln Center Out of Doors, Midsummer Night Swing, Mostly Mozart Festival and Live from Lincoln Center, which is the only series of live performing arts in the country.
The following activities include admission to Lincoln Center for Performing Arts:
The following tours visit Lincoln Center for Performing Arts:
4/18/2019 - 3/31/2020
Experiencing the thrills of New York City first-hand has never been as easy or exciting as with this 48-hour pass to enjoy over 50 stops throughout the Big Apple from the luxury of a Double Decker Bus.
The following tours go by Lincoln Center for Performing Arts:
Be a part of all that New York City has to offer when you take the New York, New York Sightseeing Tour which includes top highlights of the Big Apple.

The New York See It All Tour is exactly what it sounds like: an all-encompassing guided tour of New York City.





Events at Lincoln Center for Performing Arts