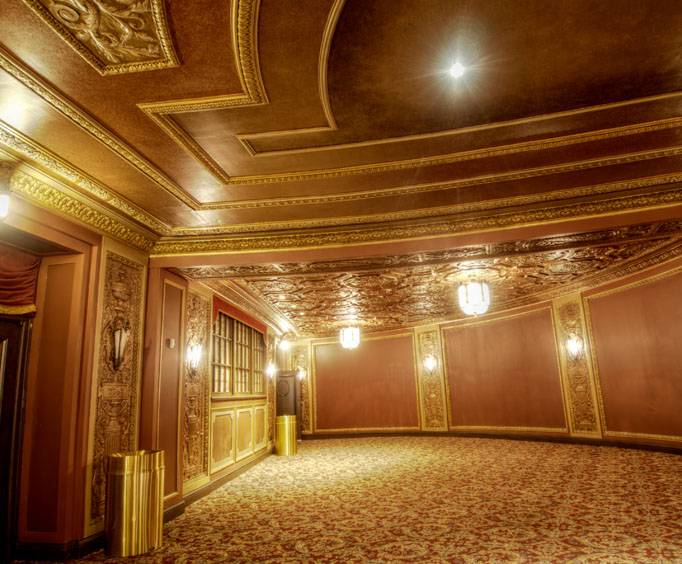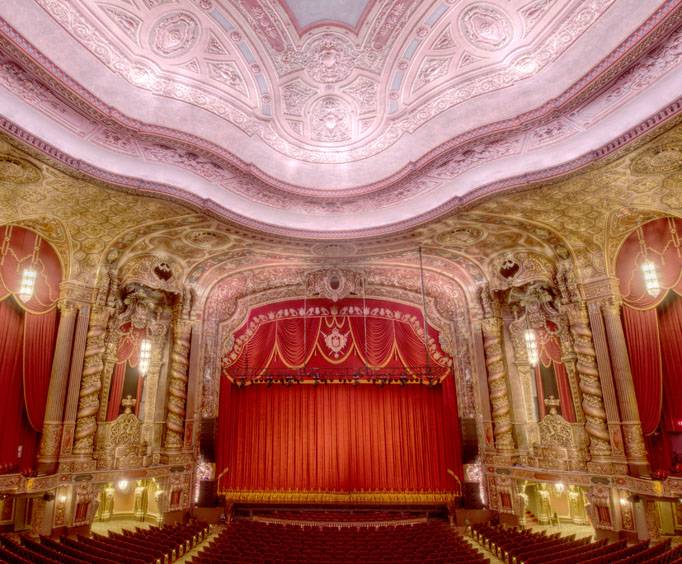 The Kings Theatre near New York, NY
1027 Flatbush Ave. Brooklyn, NY 11226
Located in the Flatbush neighborhood of Brooklyn, New York is the movie palace, The Kings Theatre. Formerly known as the Loew's Kings Theatre, it has been open since the early 20's. This location is rich in history and has been listed on the National Register of Historic Places.
Opened in 1929 as Loew's Kings Theatre, this location was one of 5 Loews Wonder Theatres located in the New York metropolitan area. It originally seated 3,676 guests and offered shows that combined movies with live vaudeville entertainment. As the vaudeville style began to decline in popularity, the movie palace converted to showing feature films only. In August of 1977 the theatre showed what was to be its final film, "Islands in the Stream". It sat and slowly deteriorated as the once lavish 1929 interior began to give in to time, water damage, vandalism, and neglect. In 2010 the theatre received a complete renovation in order to use it as a performing arts venue. It includes the original lobby furniture that had been stored for decades by the theatre's old manager. It now is restored to it's 1929 luster and is restored to complete working order. The theatre is now home to musicals, theatrical performances, concerts, and much more and is an ideal way to spend an evening enjoying the arts in beautiful and amazing surroundings.
If you find yourself in the Brooklyn area of New York, The Kings Theatre is an ideal place to stop and spend an afternoon or evening. Take in a play, musical, movie, or concert in a theatre that is authentically restored to it's 1929 beauty. Don't miss this amazing opportunity, head to New York today.