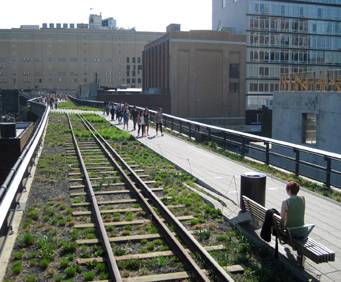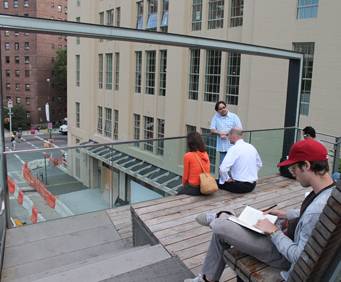 The High Line in New York City, NY
The High Line is a unique park built on what used to be a freight rail line elevated high above the streets on Manhattan's West Side.
In 1999, the High Line was in danver of demolition. The new organization of community residents, Friends of the High Line, fought and won for the protection of the historic structure. Now, the organization works to maintain a healthy, safe and beautiful place for people to visit. The High Line runs from the Meatpacking District all the way to West 34th Street. In 2008, a second section that runs between West 20th and West 30th Streets also opened.
Visitors can enjoy the park by taking a tour, taking a leisurely stroll or simply enjoying the beautiful landscape and peaceful gardens. There are 210 plant species in the gardens. There are also restrooms and water fountains lcoated on the High Line. The park is open rfom 7:00 a.m. to 11:00 p.m. daily.