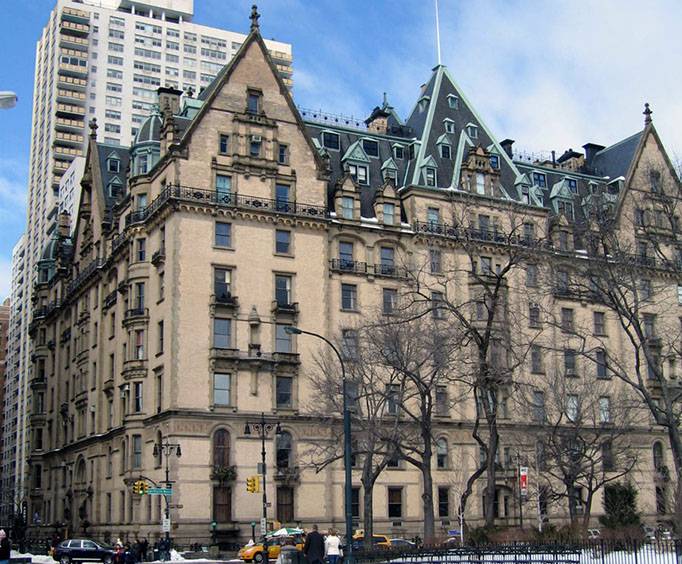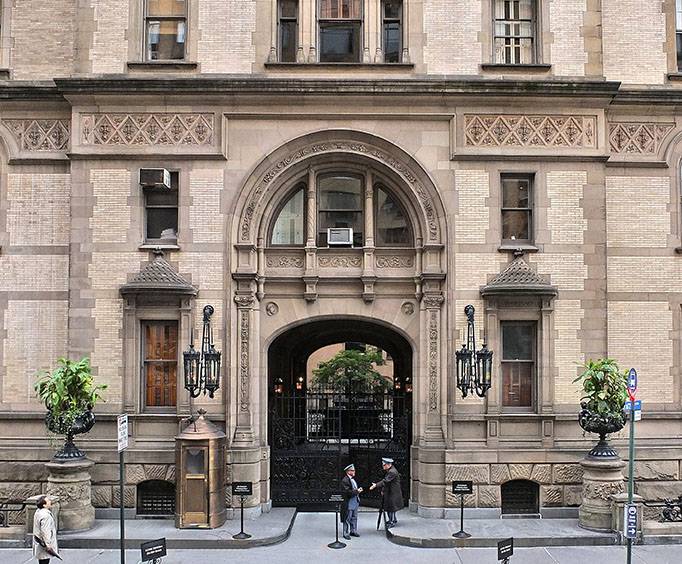 The Dakota Building in New York City, NY
1 West 72nd Street New York, NY 10023
Best known for being the home of Beatle John Lennon for several years, as well as the site of his murder, the Dakota Building stands in Manhattan on the northwest corner of 72nd Street and
Central Park
West.
The building is a U.S. National Historic Landmark and is also on the U.S. National Register of Historic Places. It was constructed in 1880 and is a co-op apartment building. It is also known for its high gables, deep roofs, balconies and all-around North German Renaissance character, mixed with French architectural trends.
Lennon lived in the building from 1973 until the time of his death in 1980. It was also used in many movies, novels, songs and documentaries. in Rosemary's Baby, exterior shots of the building are used. It is also significant in the novel Time and Again. '20 Years In the Dakota' by Hole is a song dedicated to the wife of Lennon, Yoko Ono, and her life in the building after her husband's death. 'Dreaming of the Dakota' is a documentary about the building, directed by Scott Cardinal.
Other notable residents include Maury Povich, John Madden, William Inge, Judy Garland, Rosemary Clooney and Connie Chung.
The following tours visit Dakota Building:
The New York See It All Tour is exactly what it sounds like: an all-encompassing guided tour of New York City.





The following tours go by Dakota Building: