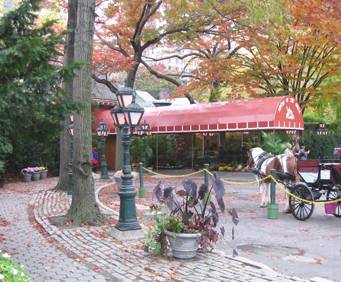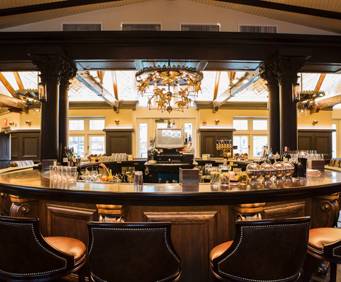 Tavern on the Green in Central Park in New York City, NY
Established in 1934, when it replaced the sheepfold that had once housed the sheep of Sheep Meadow, Tavern on the Green has since become a New York City icon. The restaurant consisted of several rooms, including the well-known Crystal Room, which offered beautiful views of the adjacent garden. It was the second highest-grossing restaurant in the US owned by an independent party, having earned its revenue from over 500,000 visitors.
During its early years, Tavern on the Green was known for its spacious dance floor that offered nightly dancing to live music, surrounded by Elm trees and twinkling lights. As the century progressed, the restaurant was frequented by famous artists and celebrities such as Grace Kelly and Fay Wray. John Lennon celebrated several of his birthdays at Tavern on the Green in the late '70s, and it was the restaurant of choice for opening night festivities of Broadway shows.