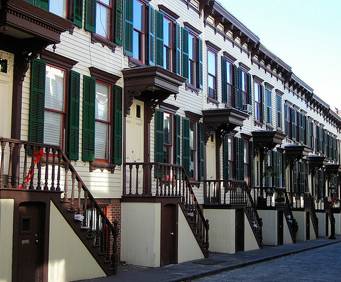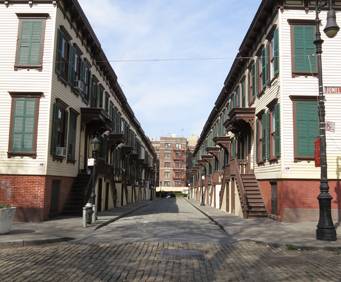 Sylvan Terrace in New York City, NY
Stepping into Sylvan Terrace will transport you back in time to the 1880s.
This historic cobblestone block once functioned as a carriageawy to the Morris-Jumel Mansion, the oldest house in Manhattan. On either side of the street stand 20 almost identical, high-top wooden row houses. The homes are yellow clapboard buildings, reminiscent of those found on the street in 1882. Wooden shutters, wooden stoops, ship lap siding and bracketed eves decorate the homes.
Residents today are required by the Landmarks Preservation Commission to paint the exterior of their homes the same colors: yellow, maroon, green and brown.
The following tours visit Sylvan Terrace:
4/21/2019 - 3/29/2020
You'll learn all about Harlem on the 4 hour Harlem on Sunday Tour and Gospel Service where you will view sights like The Cotton Club, Strivers Row, Sylvan Terrace, Sugar Hill, and more before joining a Harlem Gospel Service.