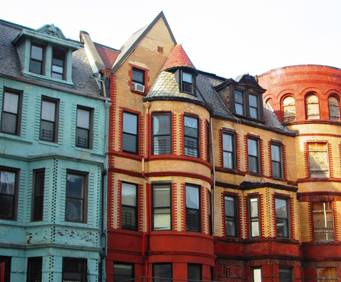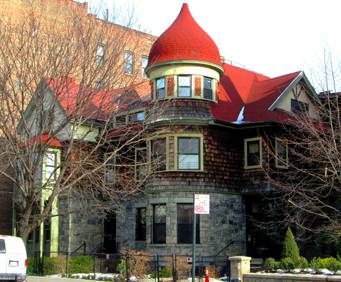 Sugar Hill in New York City, NY
The neighborhood of
Sugar Hill
was originally named as a way to describe the 'sweet life' in
Harlem
, New York.
Sugar Hill is located in northern Hamilton Heights, inside of Harlem. The area is bounded by 155th Street, 145th Street, Edgecombe Avenue and Amsterdam Avenue. In the 1920s, Sugar Hill became a popular place for wealthier African Americans to live. Significant residents of Sugar Hill included W.E.B. Du Bois, Thurgood Marshall, Adam Clayton Powel Jr. and Duke Ellington during the Harlem Renaissance.
The neighborhood is a historic district in the United States, and is listed on the National Register of Historic Places. There are 414 buildings, two sites, three structures and one object that contribute to the Sugar Hill Historic District.
The area has been noted in pop culture, from Langston Hughes 'Down and Under in Harlem' essay to the rap song 'Sugar Hill' by AZ. 'Take the A Train' by Billy Strayhorn also mentions the neighborhood, and there is both a rap group (The Sugarhill Gang) and rap record label (Sugar Hill Records) that honor the neighborhood.
The following tours visit Sugar Hill:

4/28/2019 - 3/29/2020
You'll learn all about Harlem on the 4 hour Harlem on Sunday Tour and Gospel Service where you will view sights like The Cotton Club, Strivers Row, Sylvan Terrace, Sugar Hill, and more before joining a Harlem Gospel Service.
The following tours go by Sugar Hill:

Enjoy a spiritually uplifting experience with the Harlem Gospel on Wednesday Experience.