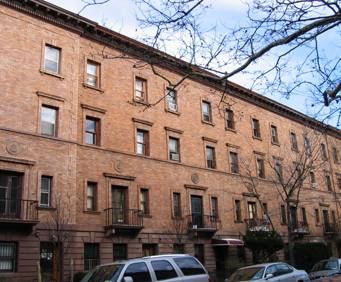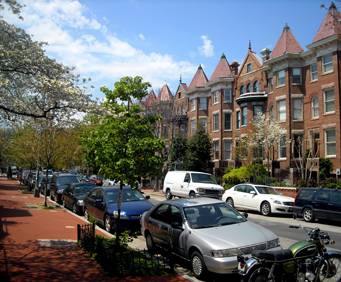 Strivers' Row in New York City, NY
W 138th and W 139th Street New York, NY 10030
Three rows of townhouses make up Strivers' Row in western
Harlem
.
Each of these houses is a designated landmark and, as a group, recognized as a NYC architectural gem. The houses were originally called the 'King Model House,' after David King developed them for the upper-middle class whites. They were constructed between 1891 and 93. Each row was worked on by different architects.
The three rows of houses sit back-to-back and share rear courtyards. The alleyways that sit between them are gated off. Some of these entrance signs still today hold signs that say 'Walk Your Horses.'
King's development failed and many of the houses were then owned by the Equitable Life Assurance Society, the financer of the project. At this time, white New Yorkers were abandoning Harlem. The company refused to allow King to sell the houses to blacks, so they sat empty for years. The houses were finally available for black residents for $8,000 each, attracting hard-working professionals, 'strivers.'
The following tours visit Strivers' Row:
4/21/2019 - 3/29/2020
You'll learn all about Harlem on the 4 hour Harlem on Sunday Tour and Gospel Service where you will view sights like The Cotton Club, Strivers Row, Sylvan Terrace, Sugar Hill, and more before joining a Harlem Gospel Service.