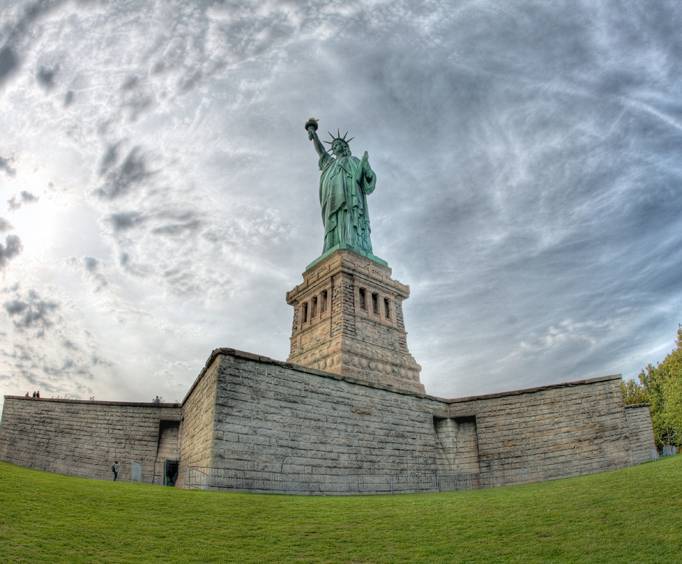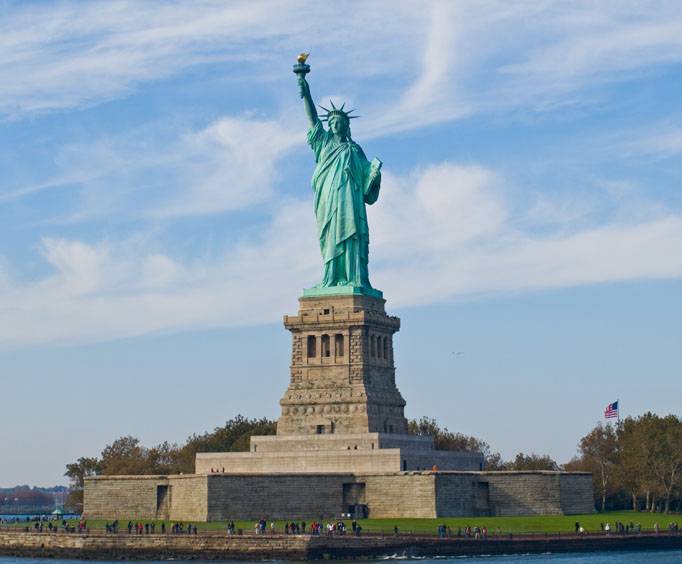 Statue of Liberty in New York City, NY
Liberty Island New York City, NY 10004
Presented to America by France on October 28, 1886, the Statue of Liberty has since been a beacon to those traveling towards NYC from across the Atlantic, and a lasting symbol of what America means to those who are seeking a better life.
Lady Liberty rests on the 12-acre Liberty Island, located in the New York Harbor. Liberty Island and the Statue of Liberty are open daily, except for December 25th.
When visiting the Statue of Liberty, you'll have the opportunity to peer into this amazing structure through a glass ceiling and gain impressive panoramic views of New York City from the observation deck. Whether you're visiting the Statue of Liberty for its historical importance, architectural prowess, or simply because its an amazing sight to see, the Statue of Liberty and Liberty Island are sure to be an impressive part of your trip that will be remembered long after you're back home.
The following tours visit Statue of Liberty:
The following tours go by Statue of Liberty: