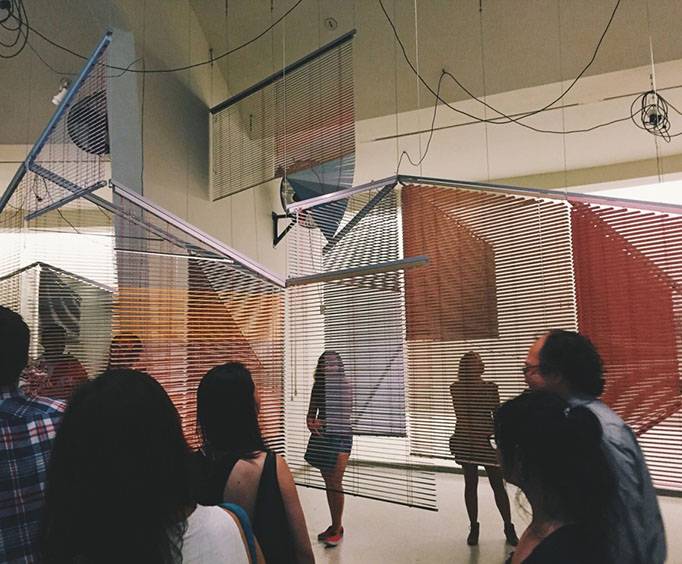 Solomon R. Guggenheim Museum in New York, NY
1071 5th Ave New York, NY 10128
The
Solomon R. Guggenheim Museum
is located in New York, New York. It is located on
5th Avenue
one of the most interesting and unique streets in Manhattan. The Guggenheim, as it is referred to by locals displayed their first works of art back in 1939. The actual Museum ended up being built in 1959 by Frank Lloyd Wright. In May of 2005, the museum was added to the National register of historic places.
The Guggenheim is an art museum that houses some of the biggest works of art in the world. American Masters such as Dan Flavin, Robert Ryman, James Turrell, and Carl Andre have all had works of art and collections hanging on the walls throughout the years. Visitors can expect to see some of the most famous art pieces in the world including Woman Ironing, La Repasseuse, by Pablo Picasso and Morning in the Village after Snowstorm by Kazimir Malevich. Also hanging in the museum are other tops works by Pablo Picasso such as Woman With Yellow Hair.
Although the Guggenheim has a large collection of permanent pieces they also showcase a variety of exhibitions that are loaned from other museums. It is a great way for visitors to see art from all over the world. More than 1 million people visit the museum on an annual basis. Not only do guests enjoy the great art history but they also enjoy the many new exhibitions that are constantly being added.
The Solomon Guggenheim Museum is one of the best places in the world to see a large collection of impressionist and post-impressionist art as well as modern and contemporary art. It is great for adults as well as children who have an interest in art. One of the best things about the museum is that it is located on one of the biggest streets in Manhattan so there are plenty of local attractions and eateries in the area.