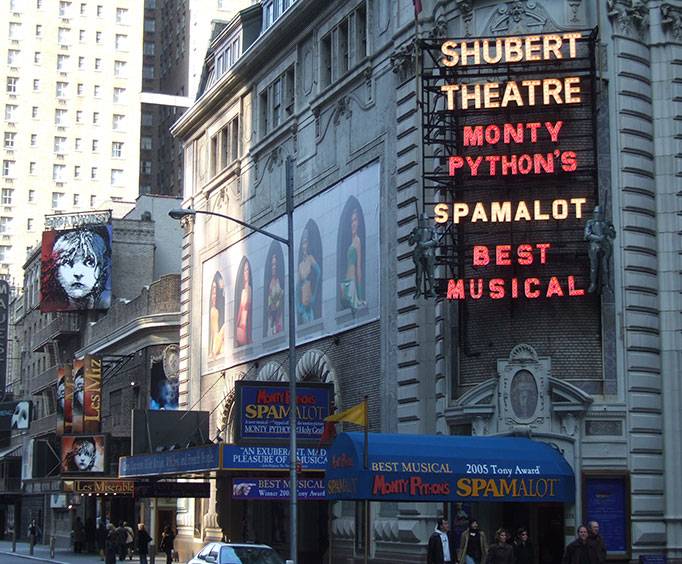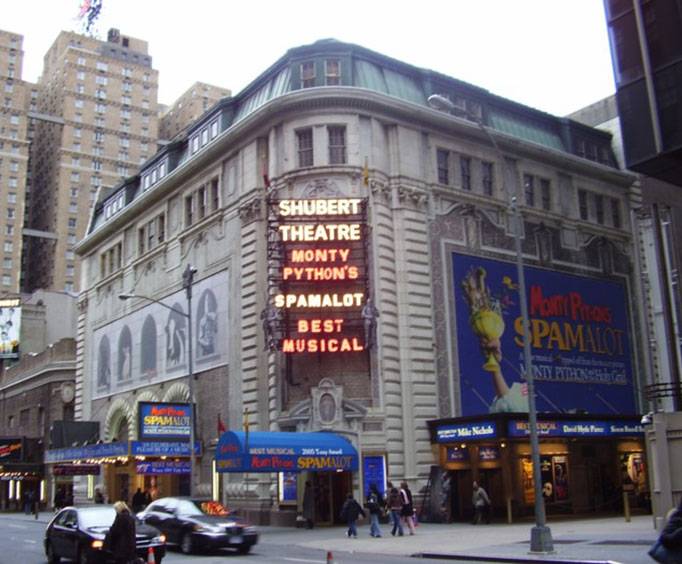 Shubert Theatre in New York, NY
225 W 44th St New York, NY 10036
The Shubert Theatre is one of NYC's most easily recognizable
Broadway
theatres.
Located in Midtown Manhattan, the Shubert sticks out with its regal Venetian Renaissance exterior. Henry Beaumont Herts, an American architect behind other NYC landmarks such has the New Amsterdam Theatre and the Lyceum, was the head designer for the Shubert. There's actually a sad story connected to why this theatre is named "Shubert." Sam S. Shubert, to whom the theatre is dedicated, was a member of the influential Broadway producing family in the late 1800s. Unfortunately, Sam S. Shubert died in a train crash in 1905. He was only 26.
The Schubert Theatre first opened to the public in 1913 with the premiere of Shaw's 'Caesar and Cleopatra'. But it's the musicals that played in the Schubert that really put this theatre on the map. Everyone into musical theatre knows that the Shubert hosted 'A Chorus Line' from 1975-1990. A few other popular musicals that first played at the Shubert include 'Chicago,' 'Spamalot,' 'Matilda the Musical,' and 'Memphis.'
The Shubert Theatre is actually connected to another legendary Broadway theatre called the Booth Theatre. Many tourists enjoy strolling through what's been dubbed "Shubert Alley," which is a 300-foot pedestrian alley between the Shubert and the Booth. This is also a popular spot to wait for any celebrities that may have been performing at the Shubert.
Whether you're into Broadway musicals or not, it's well worth you time to check out this legendary theatre. As you stand by the Schubert, you'll stand right in the heart of Manhattan's legendary Broadway district. There are plenty of great photo ops all around this theatre and, who knows, you may even feel the urge to take in a show here once you see what's playing here.