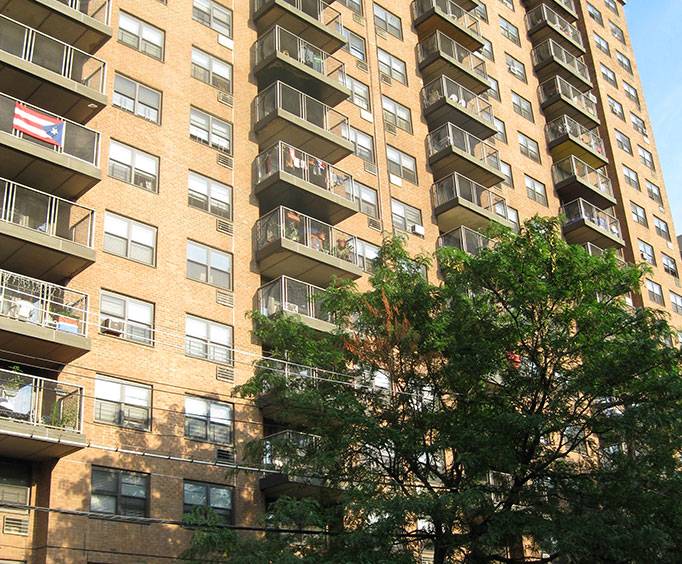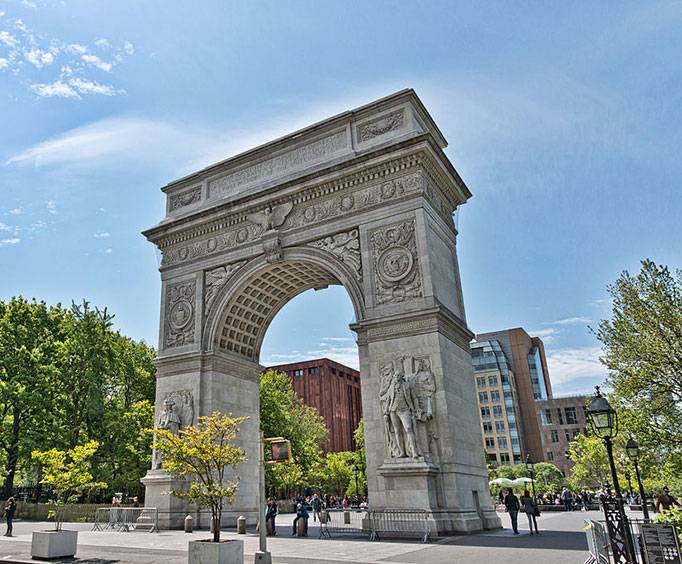 Sheridan Square in New York, NY
With a shape of a triangle, Sheridan Square is situated at the IRT
Broadway
–Seventh Avenue Line in New York where it hosts a local station.
Lying between the Seventh Avenue South and Christopher Street in Manhattan, it has a full-time train service during the day, with two trains serving at late nights.
The Square has also some trees and park benches that are enveloped by a tradition wrought-iron gate. However, due to its location in the core of the gay Greenwich Village, it has witnessed various kinds of rallies, demonstrations and uprising events. More so, it has two parts of slender white statues: both male and female couples holding hands & talking.
On one side, the Sheridan Square entails an 18-story and red-brick apartment building that was established in 1965. The western ends of the square protrude at the Seventh Avenue where there is a subway station and intersection which are some of the most common in the Greenwich Village. The building is identified for its entrance with a cutaway corner on the Barrow Street southwest curve, just a few steps from the prominent 'One if by Land-Two if by Sea' restaurant next to Barrow Street.
By visiting the Sheridan Square, visitors get a chance of touring the Greenwich Village which was established in 19th century before the planning of grid in New York City. The village has some of the modern luxury condos with a European charm from the tree-lined, meandering and leftover since the time. Those who visit the square have also a chance to witness the nearby interest points such as the encompassing Christopher Park, the Stonewall National Monument and the Stonewall Inn across the West Fourth Street. With wide history, the Sheridan Square is based in a peculiar place where everybody should schedule for a visit in one of their days!