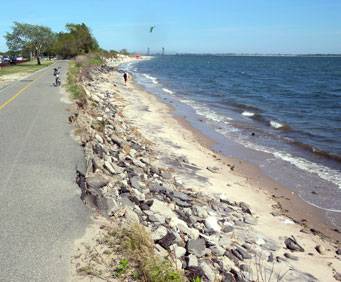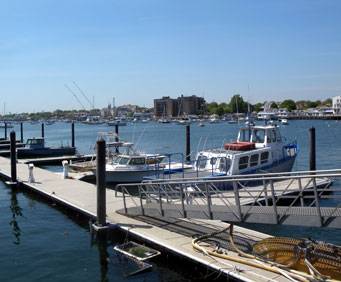 Sheepshead Bay in New York City, NY
This bay separates the mainland of Brooklyn from
Coney Island
.
Before the 1930s, Sheepshead was the entrance into Coney Island Creek. However, construction of Belt Parkway at Shore Parkway and filling of the central part of the waterway eliminated such access. As this was happening, the bay was widened, deepened and bulkheaded. Now, recreational fishing fleets call it home, though dinner boats have been replacing them.

The Holocaust Memorial Park is located at the western end of Sheepshead Bay. Here, commemorative events take place throughout the year.

Soviet-style restaurants and nightclubs have been opening along the waterfront, and condo developments have been springing up.

Sheepshead was named for the edible fish that was once often found in the bay's water, the sheepshead. The fish is rare, but can still be caught occasionally in the waters. Notable residents include actress Michelle Trachtenberg, legend NFL coach Vince Lombardi and former baseball player Rico Petrocelli.