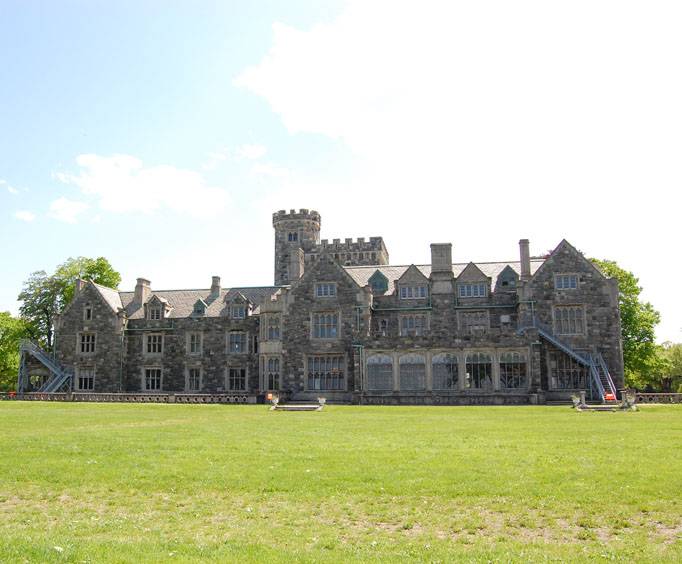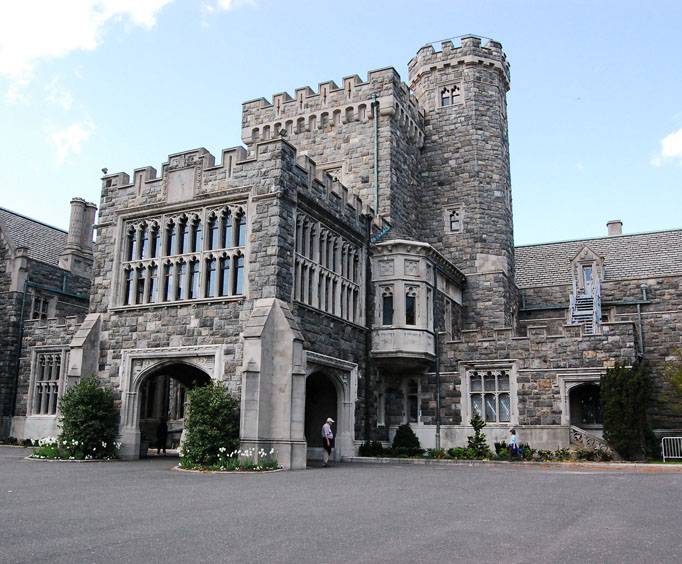 Sands Point Preserve near New York, NY
127 Middle Neck Rd. Sands Point, NY 11050
The Sands Point preserve sits on the magnificent and historic
Guggenheim
Estate. This huge mansion was built during the time in the early 20th century when some of America's richest families were often erecting fabulously opulent living quarters on Long Island of New York. The 216-acre Sands Point preserve which includes both this estate and the Phil Dejana Learning Center, is currently owned by Nassau County, NY. It is operated year-round by the non-profit organization, Sand Point Preserve Conservancy.
The grounds are used for all manner of purposes at any given time: cultural programs, mansion tours, conventions, parties, fitness activities, business events, and even as a film or TV location. The frequent preserve visitors also enjoy the beaches of Long Island Sound, the many freshwater ponds, the beautiful fields, the hiking trails, and picturesque and historic bridges.
Hempstead House, with its massive 60-foot foyer and its gorgeous palm court is among the most picturesque sites for various kinds of gatherings. There is room to seat 300 guests or 350 standing guests. The dance floor can hold 400 seated guests or 500 standing guests. The rose garden is also a gorgeous place to schedule gatherings, with its 1,500 rose bushes. You can do little better than bringing your family here for or during a vacation. It will also be an excursion your family is unlikely to ever forget.