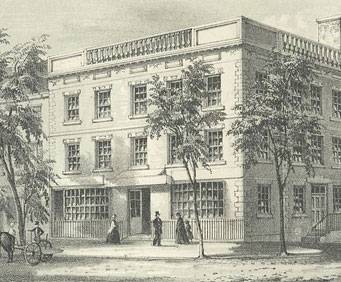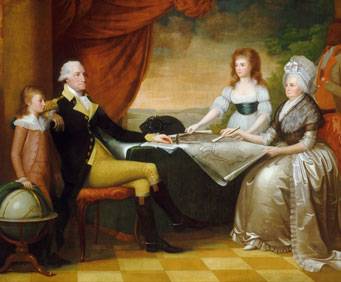 Samuel Osgood House in New York City, NY
1 Cherry Street New York, , NY 10038
The Samuel Osgood House was the first Presidential Mansion. The mansion housed George Washington and his family in April of 1789 until February of 1790, during the two-year term when New York City was the nation's capital.
Samuel Osgood was a politician and lawyer from Massachusetts. His wife, Maria Bowne Franklin, the widow of the merchant who built the house in 1770.
Washington moved into the house one week before his inauguration on April 30, 1789. The house consisted of living quarters, a private office and a public business office. It was the first seat of the executive branch of the federal government.
The street was closed off when Washington became ill with a tumor in his thigh soon after his inauguration.
The family moved out after ten months and moved to the Alexander Macomb House.
The Osgood House was demolished in 1856. Where the building once stood, a bronze plaque marks the location.