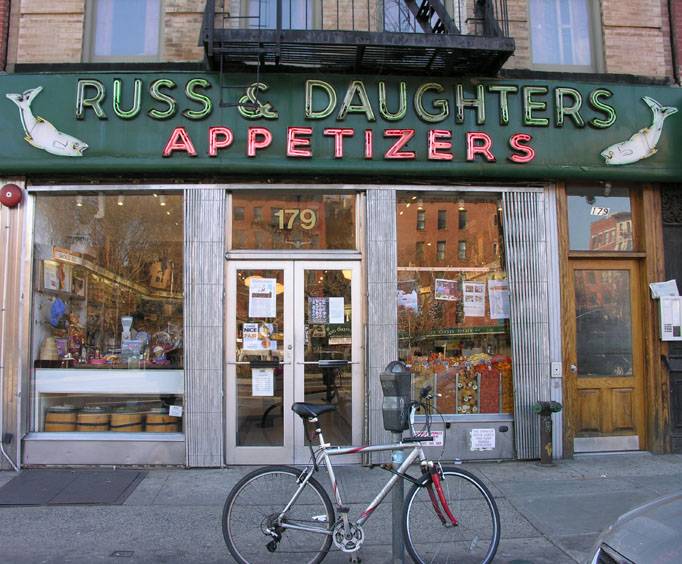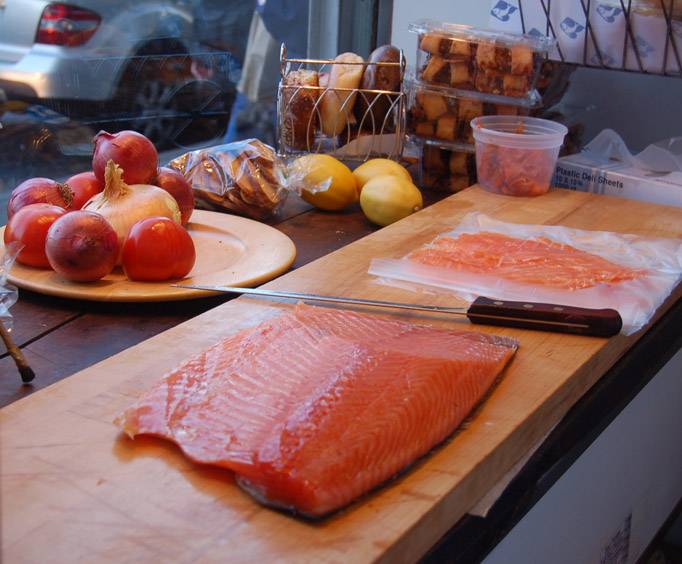 Russ and Daughters in New York, NY
179 E Houston St. New York, NY 10002
Russ and Daughters is a 4th generation family restaurant and cafe that is located in New York, NY.
The founder, Joel Russ was a Polish immigrant who settled in the Manhattan area in 1905. He began his business by catering to all Jewish immigrants who were settling in the Lower East Side. After successfully selling Polish mushrooms, he expanded by selling pickled herring and Polish mushrooms. Nine years later, in 1914, Joel opened a storefront around the corner from the stores current location and named it J. Russ International Appetizers.
In 1920, J. Russ International Appetizers then moved to the current location we all enjoy today. He later renamed his business to "Russ and Daughters" after his three daughters became business partners.
Today, Russ and Daughters specialize in appetizing classics by presenting them in a gorgeous setting that reflects their superb appeal. This appeal sets it apart from all other similar cafes by offering the perfect spot to enjoy your day or night out.
So, if you are in the mood for a brunch, dinner, cocktails or any social gathering, Russ and Daughters has you covered. The restaurant has an open floor plan that makes a connection like no other. As you enter you can't help but notice the soda fountain bar which provides egg creams, homemade sodas, delicious cocktails, and shrubs.
The next time you are in New York City and you want to feel like family or need a tranquil place with a great atmosphere and food, Russ and Daughters will definitely leave your stomach full and a smile on your face.