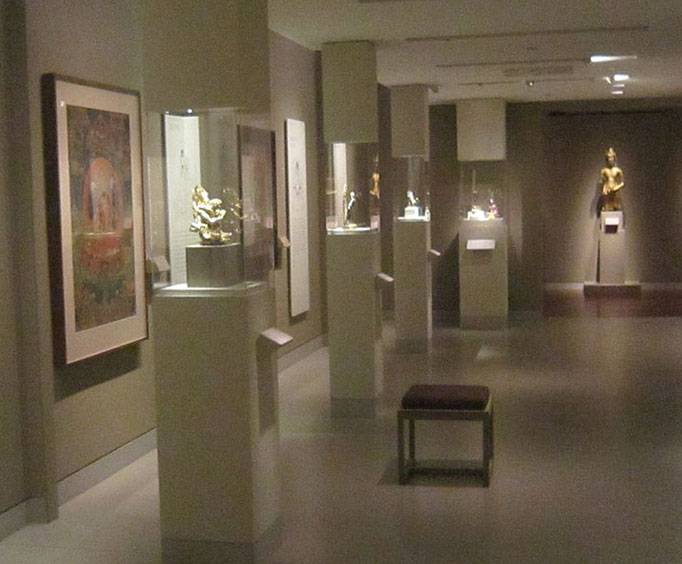 Rubin Museum of Art in New York City, NY
150 W 17th St New York, NY 10011
Situated in the vibrant Chelsea neighborhood in New York City, Rubin Museum is an oasis of urban arts that promotes understanding, stimulates learning and motivates personal associations to the cultures, ideas and art works from India, Himalayas and neighboring regions.
The museum exhibition tours takes place at 1:00 and 3:00 p.m. on daily basis. Additionally, the museum offers customized group tours, accessible tours and school tours.
The Rubin Museum of Art traverses diverse cultures, narratives and regions from Asia. The facility's unique exhibitions celebrate forms of art that vary from old to modern, including multimedia and photography. Its permanent gathering primarily focuses on art that originates from the Himalayan region. There are different types of thought-provoking programs and exhibitions that include concerts, films and on-stage conversations. The Rubin Museum offers immersive experiences in sparking new ways of viewing the world while encouraging personal discoveries. It gives an opportunity to contemplate different ideas that range from human cultures and history.
With visitors at their core, Rubin Museum takes an active and open approach to engage learners at every level while assisting them to comprehend the art world. The Rubin Museum provides an assortment of on-and-off site education programs including public programs, such as; talks & discussions, film screening of live music, poetry, dance among other performances and art demonstrations. The facility has continued in refining the museum-wide access program with the aim of meeting the necessities of people with language challenges, special needs, disabilities and those in danger including undeserving segments for that population. A Rubin Museum visit is boosted by the availability of the gallery guides, wheelchair-accessible facility, verbal imaging & touch tours, assistive listening devices and American Sign Language helpers. Today, it's a must-go place for everyone!
Events at Rubin Museum of Art