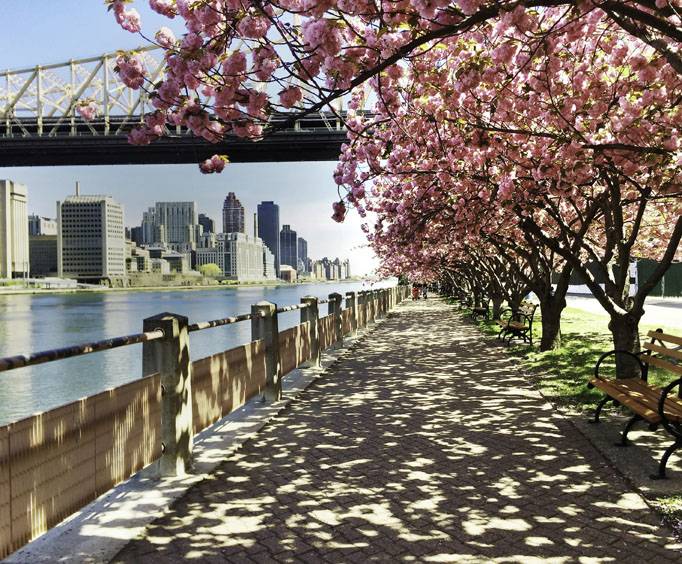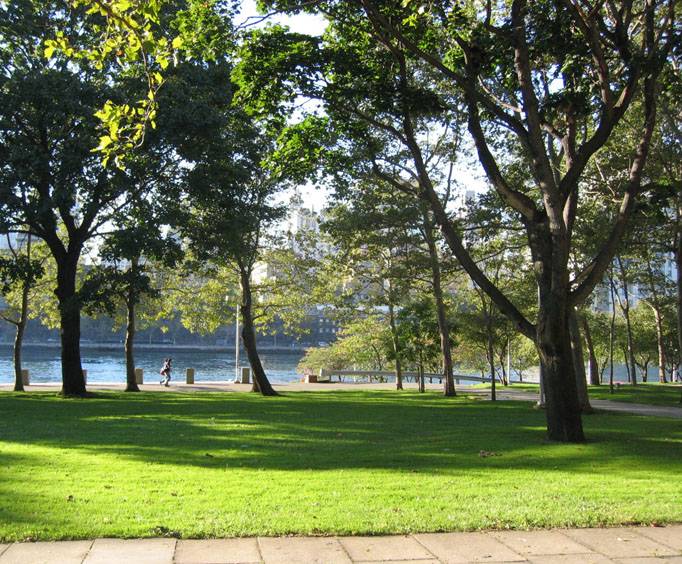 Roosevelt Island near New York, NY
Roosevelt Island is located in the East River of New York City between Manhattan and Queens.
This residential area is often called the "Quiet Manhattan" because it feels like a suburb within the bustling city. This historic area offers visitors many interesting architectural and cultural diversions.
One of the most iconic mainstays of the area is the Roosevelt Island Tram. This aerial 4-minute ride will look familiar to many movie buffs as it is seen in films ranging from Scarface to City Slickers. The island is also home to the Octagon, an architectural point of interest. The five-story octagonal rotunda was originally the main entrance to the New York City Lunatic Asylum but is now part of a large apartment complex. One block south you will see the North Point Lighthouse, which was originally built to light the nearby asylum.
Roosevelt Island has been through many names and purposes over the years but was renamed in 1971 in honor of Franklin D. Roosevelt. In earlier years, it housed an asylum, a penitentiary, and many hospitals. The tramway to the island began running in 1976, originally created as a temporary transportation solution.
Roosevelt Island serves as a unique and fascinating destination for visitors to the Manhattan area. The tram ride is an inexpensive way to see some of the best views of New York City. Walking the entire island from end to end only takes about 20 minutes, but rewards visitors with exciting historical sites unlike any other in the area.