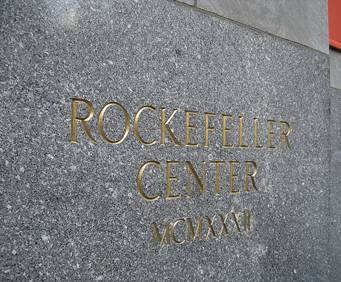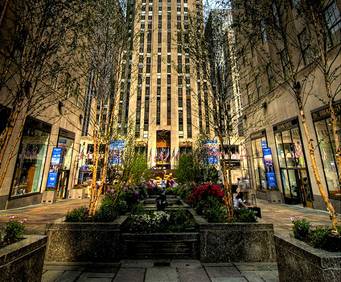 Rockefeller Center in New York City, NY
45 Rockefeller Plz New York , NY 10111
Not just another building, the Rockefeller Center is a monstrous 19 buildings spread out across 22 acres in midtown Manhattan.
Probably the most notable feature of Rockefeller Center is its outdoor cafe that becomes an ice-skating rink each winter. A popular hangout is far from the only thing the Rockefeller Center has going for it though. NBC is located within the Rockefeller Center, producing the magic of television each and every day.
Go to the Top of the Rock and stand out at the observation deck. The 67th and the 69th floors of the Rockefeller Center will put you in an outdoor terrace, enclosed in fully transparent safety glass. On the 70th floor, you can step out into the open air and get a 360-degree view of NYC.
Another popular attraction within the Rockefeller Center is the Radio City Music Hall. The Radio City Music Hall is one of the largest indoor theaters in the entire nation, and is the home of the world famous Music City Rockettes. Whether you visit Rockefeller Center for exciting live shows, shopping or sightseeing, you're sure to find what you're looking for and so much more.
The following tours visit Rockefeller Center:
The following tours go by Rockefeller Center:
Be a part of all that New York City has to offer when you take the New York, New York Sightseeing Tour which includes top highlights of the Big Apple.

Events at Rockefeller Center