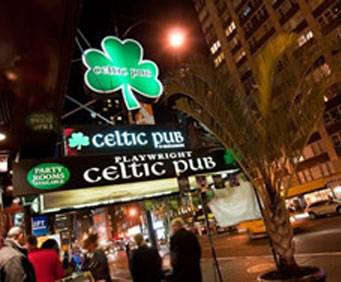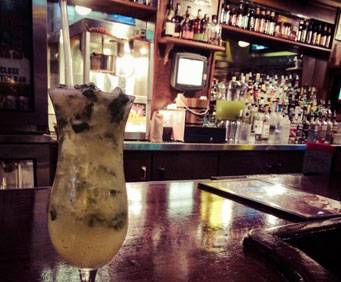 Playwright Celtic Pub in Hell's Kitchen, NY
732 8th Ave New York, NY 10036
Get a real Irish bar experience at Playwright Celtic Club, where you can enjoy a drink, grab some dinner and watch live soccer, college, NFL, Monday night football, baseball, basketball, hockey and UFC games. There are two floors of wall-to-wall high-definition television screens at Playwright.
Specials also include Trivia Tuesdays, Happy Hour Monday-Friday at 11:00 a.m. to 8:00 p.m., $5 Car Bomb Fridays, Singles Saturdays and more. Every night, the surround sound system at the bar plays out the latest hits.
The food consists of a variety of different flavors, from American to Irish and from Italian to seafood. The bar is located off of 8th Avenue in Hell's Kitchen, Manhattan.