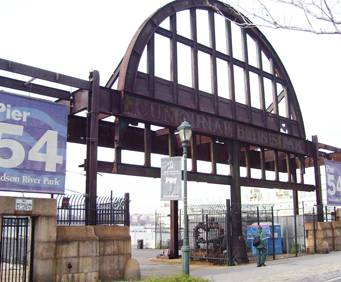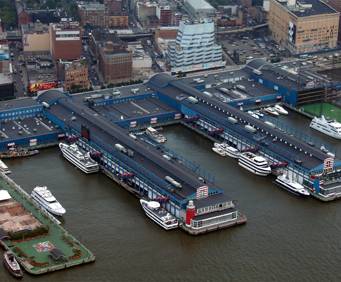 Pier 54 in New York City, NY
West Street and 13th Street
Located in
Hudson River Park
, Pier 54 provides public access to many events and performances. It is one of the park's main spaces for special events, and has been home to HRP's RiverFlicks and RiverRocks, MTV Concerts, Wigstock, Heritage of Pride Dance Party and more.
The entrance of the pier grabs visitors' attention; this steel arch makes it known that this was once a Cunard-White Star pier. It was the departure point of the famous Lusitania's first voyage.
Future plans for the pier include making it the home of historic vessels, as well as the spot for passive recreation in the forms of sunbathing, strolling, reading and watching sunsets. There are also plans for a large performance space.