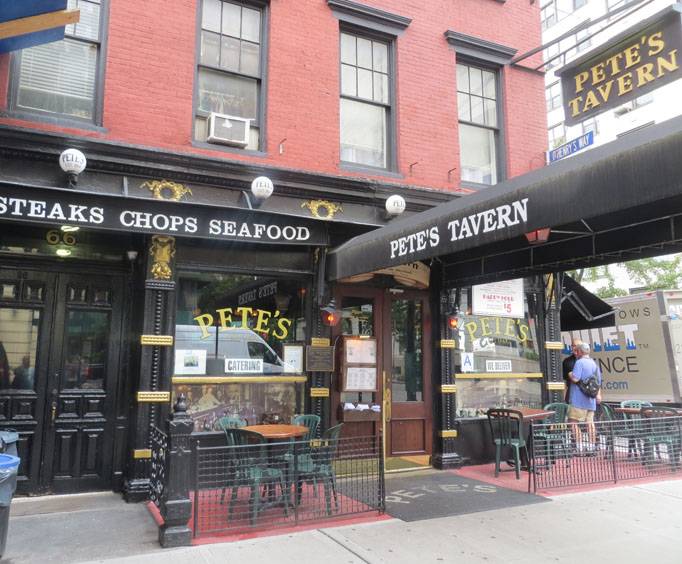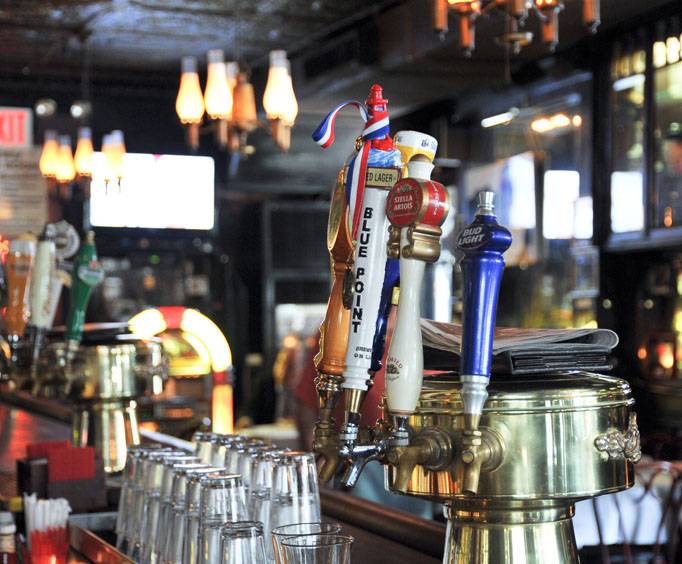 Pete's Tavern in New York, NY
129 E 18th St. New York, NY 10003
Pete's Tavern
located at 129 East 18th Street in New York, New York is a restaurant and bar specializing in Italian-American cuisine and craft cocktails. An expert staff maintains the charm of the establishment while sustaining modern flair. Aside from extensive menu options and the opportunity for buffet style eating, Pete's Tavern has a skylight banquet room that is heavily requested by residents in need of a supreme event venue.
Besides the quality cuisine and beverages found at this establishment, it is interesting as a result of its sheer size and rich history. The people who attend the business have frequented it since they were children themselves, while others fancy the tavern because it is a historical New York City landmark. Each night of the week offers a different theme, like six pastas Monday, roast prime rib Tuesday, seafood Wednesdays, and perfect steak Thursdays. A quality happy hour happens each day at Pete's and includes reduced cocktails and speciality appetizers.
Historically speaking, this is the oldest bar and restaurant in New York City. O. Henry was a bar regular, too. Given that this is a historical landmark of the city, the owner strives to maintain age-old traditions as a means to support the impressive history.
If you should ever find yourself staying in one of the many hotels found in the area, it is more than encouraged that you visit Pete's Tavern. It is important to indulge in history at any opportunity that presents itself, and doing so at Pete's entails the addition of a superb meal and delicious cocktail. Each night of the week, visitors are appreciative of the specials, and you will be able to revel in that as well.