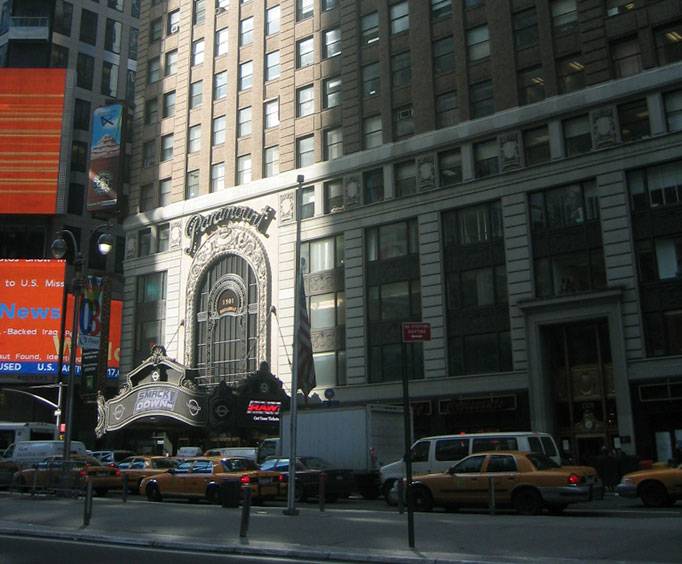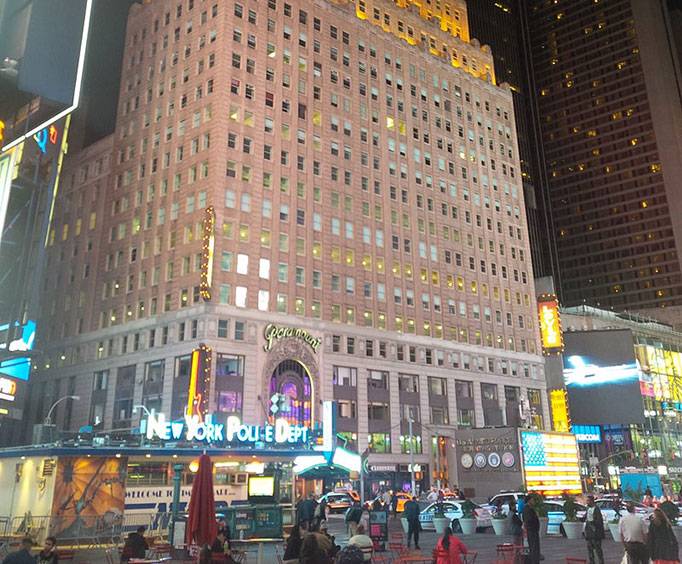 Paramount Theatre in New York, NY
1501 Broadway New York, NY 10036
The Paramount Theatre opened up to the public in 1926, located at 1501
Broadway in New York City, NY
.
This theatre was only open for 40 years and it shut down February of 1966. The theatre seats almost 4,000 people and was used to showcase content for Paramount Pictures.
Since The Paramount Theatre is not opened anymore, they turned it into a huge office space. To the public, the theatre is now known as 'The Paramount Building' and is still visited by the public today. Not only did Paramount Pictures use the theatre as a showcase, but some amazing iconic moments happened in this theatre making it memorable and worth visiting. Elvis Presley's 'Love Me Tender' movie premiered in this theatre for the first time to the public eye. Also, Buddy Holly & The Crickets performed their song 'Peggy Sue' for the first time before it became a huge hit. These are just two examples of widely known stars and their premieres at this theatre. The Paramount Theatre was also used for rock & roll shows that were presented by Alan Freed; which is pretty amazing!
Since The Paramount Theatre is being used as an office building now, Madison Square Garden has a theatre title: 'Paramount Theatre at Madison Square Garden. The offices at the original theatre is being rented out by The New York Times. The Paramount logo is still present and you can still take pictures in front of the iconic theatre. This spot is a awesome spot to visit and remember all the amazing moments that occurred the 40 years of this theatres existence!