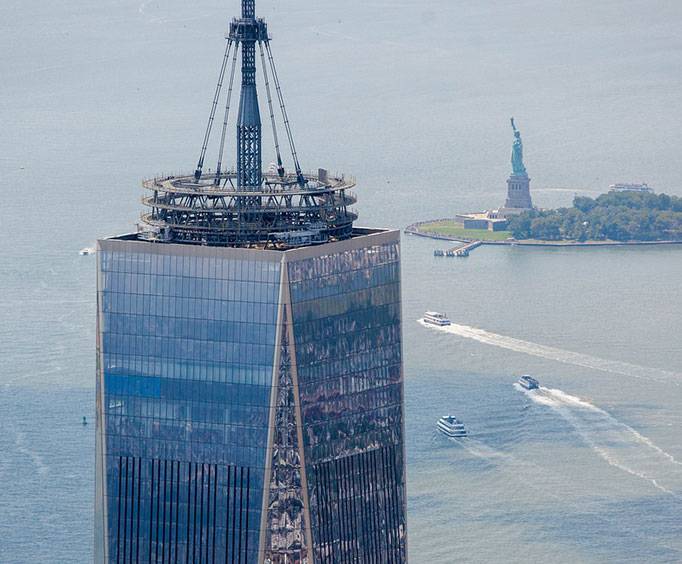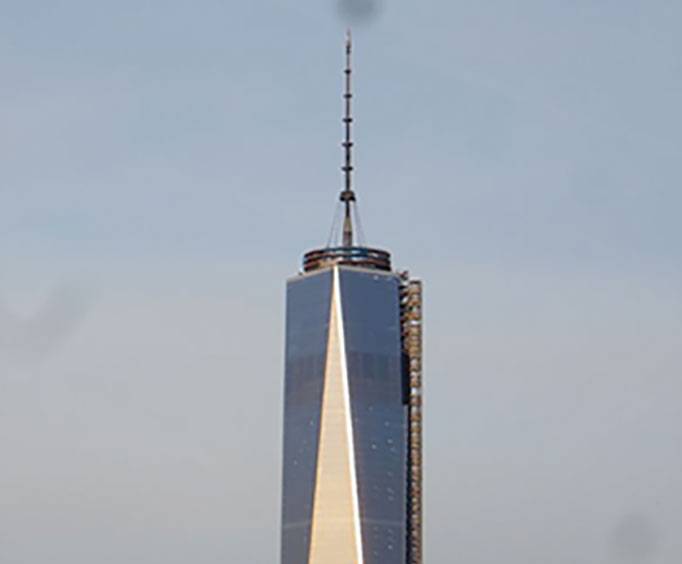 One World Observatory in New York City, NY
285 Fulton St New York, NY 10007
The One World Observatory in New York City provides a unique tour that begins in the Visitors Center.
You are welcomed in over ten different languages. They will show you a video of how the observatory was built and tell you about the men and women involved. Your ride in the Sky Pod Elevator is amazing and you will see photos and images from the LED technology that will fascinate you.
In the See Forever Theater you will see an audio visual presentation about New York City and see the skyline. The Main Observatory on the 100th is where tourists see panoramic views of New York City from every direction. You can see New York, Manhattan, Brooklyn and New Jersey. This includes the surrounding bodies of water too.
The Sky Portal in the Observatory let's you stand and look down 100 stories to see what's happening on the streets in New York City below. This is a 14 inch glass disc in the center of the observatory. After your tour, you can dine at the the One Cafe with soups, salads, sandwiches, and desserts in a comfortable setting.
Dining One serves cocktails and small plates or appetizers with a bar and bistro style setup. It requires reservations and is at the top of the One World Observatory overlooking the city. One Mix requires no reservation and serves cocktails and small plates and appetizers that are distinctive. Visit the gift shop located on the 100th floor called Gallery at One World.
The One World Observatory located at One World Trade Center is a great day trip when your visiting New York City.