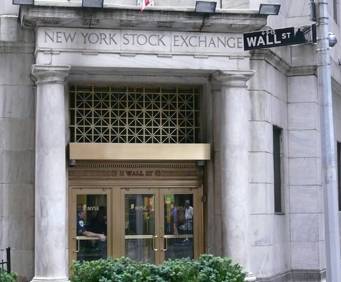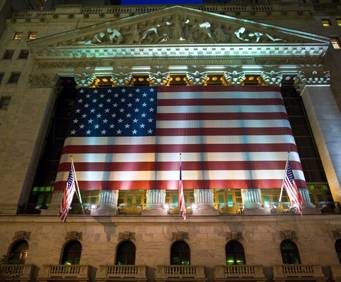 New York Stock Exchange in New York City, NY
The New York Stock Exchange building was built in 1903 when demand for space with the growing institution arose.
Eight of the NYSE's leading architects competed against one another to design the grand new gathering place. Their only instructions were that the trading floor had to have more space, be lighter and be more convenient for the transaction of business. George B. Post's neoclassic design won out over the other seven architects and, on April 22, 1903, the Exchange building came to be. The building is now a national landmark.
That open, light and convenient trading space, when the building first opened, was one of the grandest spaces in the country. At 109 by 140 feet, with marble walls rising up to 72 feet towards the ornate gilt ceiling, the floor was truly a sight to be seen, and it remains to be.
Other features that Post put into the beautiful building include a window wall in the front of the building, a skylight, many amenities like dining rooms, annunciator boards and air conditioning. The Stock Exchange was one of the first structures in the world to have air conditioning. It also had more than 24 miles of wiring installed to run the annunciator balls, located on each end wall of the trading floor. The building, besides dining rooms, also even had an emergency hospital with an in-house physician. Above the trading wall is a 30-square-foot skylight, and the entire front of the building is covered in glass.