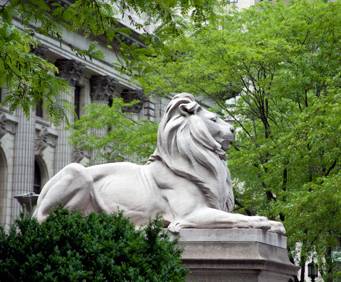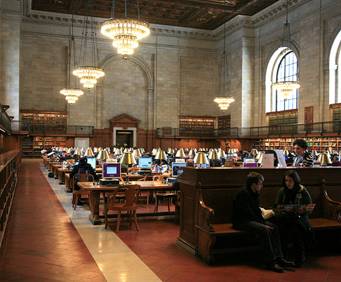 New York Public Library in New York City, NY
5th Ave at 42nd St New York, NY 10018
The New York Public Library is one of the great knowledge institutions of the world, with a collection ranging from literature from the British Library, the Library of Congress, and the Bibliothèque Nationale de France.
Almost all of the collections and services in the library are freely available to visitors. Computer services, research services, disability services, community outreach services, and more are all at the library. Exhibitions that the library hosts include those that showcase particular artists, photographers, journalists, and authors.
The New York Public Library is a building full of intellect and richness. It is privately managed by a non-profit corporation with a public mission. The research collections are similar to those at the great national and university libraries, but it also has a variety of literature designed for kids and young adults.
The library has a variety of activities designed for younger readers as well. It has hosted events in which a children's television show character, such as Cookie Monster, has come to the library to meet with the kids and participate in demonstrations, as well as kids reading clubs.
The following tours go by New York Public Library:

The New York See It All Tour is exactly what it sounds like: an all-encompassing guided tour of New York City.