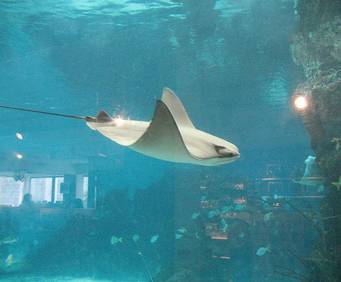 New York Aquarium in New York City, NY
Boardwalk West & West 8th Street New York City, NY 11224





(
5.0
)
Based on

4

reviews ↓
Even if the New York Aquarium wasn't the only aquarium in New York City, it would most likely still be the one you'd want to head to first.
You'll find more than 8,000 aquatic animals in realistic environments, providing the perfect place to experience and learn about aquatic wildlife from around the world.
From sea otters and walruses to giant whales and dangerous sharks, there's a sight for every member of the family at the New York Aquarium. With a variety of environments from sea cliffs to salt marshes, you're sure to see all of these exciting animals in their natural habitats. Just because you're in the big city of New York doesn't mean you can't explore the wild. Let the New York Aquarium take you around the waters of the world with its many exciting exhibits.