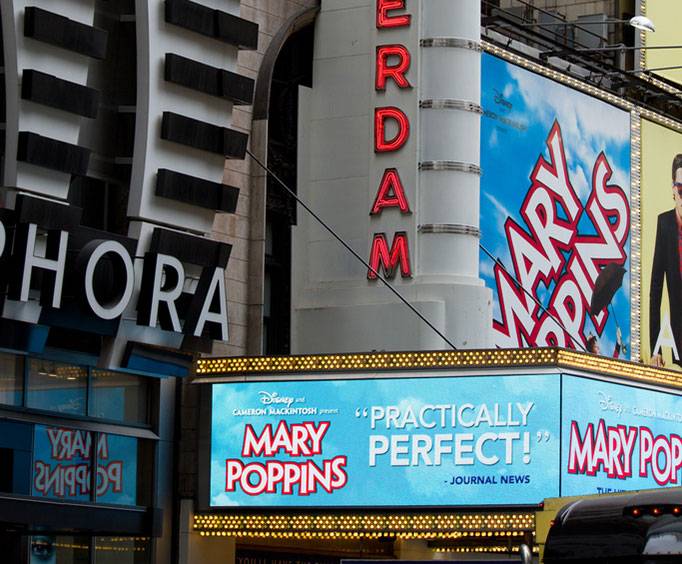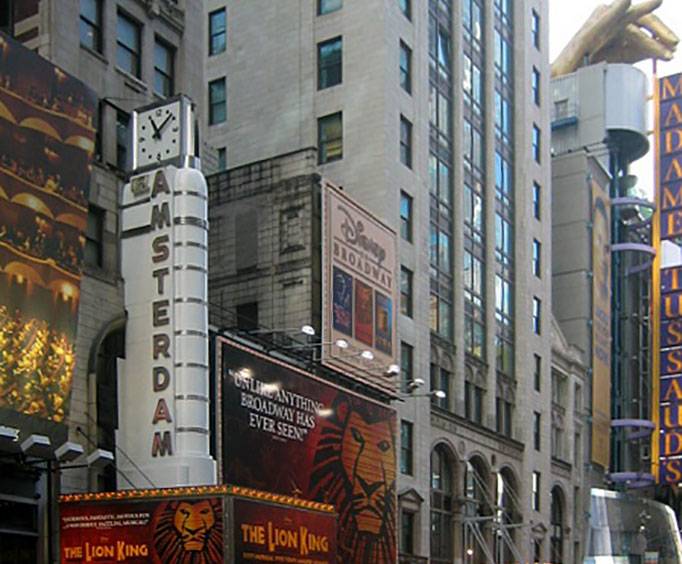 New Amsterdam Theatre in New York, NY
214 W 42nd St New York, NY 10036
The New Amsterdam Theatre is a
Broadway
Theater located in the Theater District of Manhattan, New York.
The theater is owned by the city of New York and was first opened in October of 1903 with a great production of 'A Midsummer Night's Dream'. The New Amsterdam Theatre is one of the oldest surviving Broadway theaters in the world.
The New Amsterdam Theatre was designed by Henry Hertz and Hugh Tallant along with their architecture firm. It is located on West 42nd Street one of the busiest and best areas of New York City. In 1980 the building was added to the National register of historic places and many parts of the building are considered New York City landmarks.
Nowadays the New Amsterdam Theatre is mainly used for Disney's Broadway shows. Top hits such as Aladdin have played at the theater as well as Mary Poppins. The Lion King has also run at the theater for close to 7 years back in the mid 2000's. One of the best things about the theater is its very convenient location. There are tons of great shops in the area as well as many great local eateries.
In more recent years the New Amsterdam theater has also been used to hold benefits as well as concerts since it is such a large venue. It has also been used as a filming location for a few different movies. It is one of the most influential and important theaters in Broadway history.