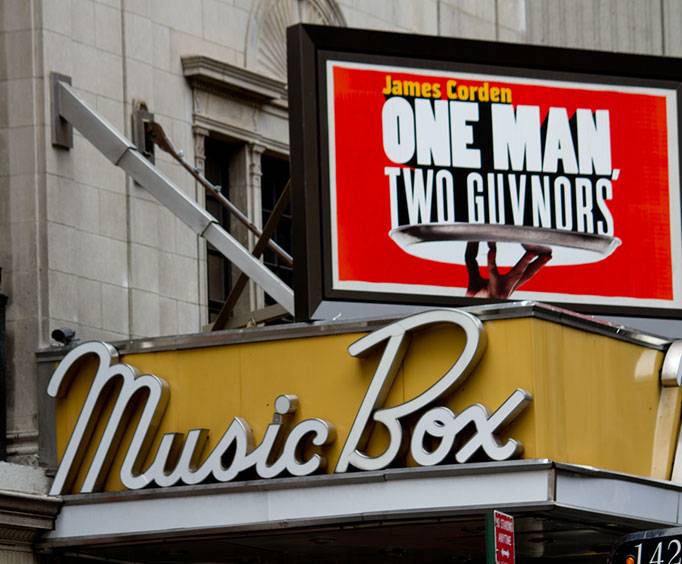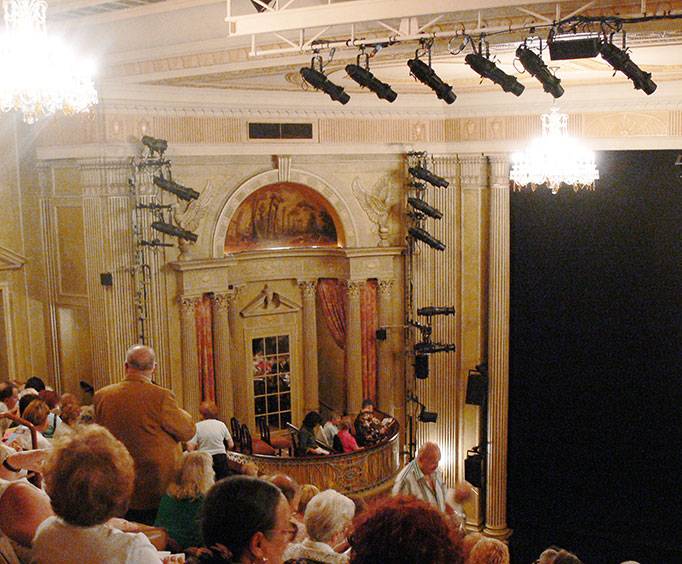 Music Box Theater in New York, NY
239 W 45th St New York, NY 10036
The Music Box Theatre is a very popular
Broadway
Theater located in New York, New York.
The theater first opened in September of 1921 and is currently owned by the Shubert Organization. The theater was designed by noted architect C. Howard Crane.
Many do not know that the theater was actually constructed by Irving Berlin and Sam H. Harris. Irving Berlin was a very famous composer and Sam H. Harris was a very known producer. The building was originally built to house Berlins famous Music Box Revues.
In 1925 the Music Box Theater presented its first play which starred Humphrey Bogart who was one of the most popular actors in history. From then on many different plays and musical numbers were performed at the theater. Throughout its long history, top plays such as "Of Mice And Men" and "Lost In The Stars" have been performed at the theater. Today theater lovers can enjoy a variety of different movies playing at the theater. They offer morning, afternoon, and evening showings.
The Music Box Theatre is a gorgeous old theater that holds more than 1,000 guests. Visitors can enjoy the old stadium like seating. The theater is surrounded by amazing little shops and delicious little eateries. Be sure to bring a camera as the theater offers many great photo opportunities with its gorgeous architecture and beautiful statues. It truly is a beautiful theater that is rich in history.