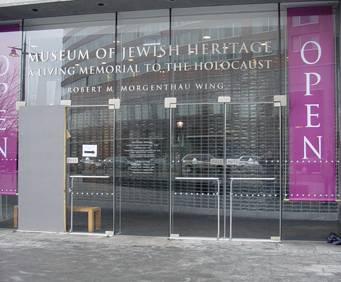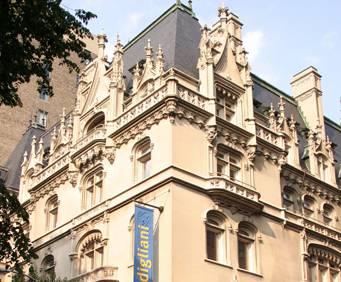 Museum of Jewish Heritage in New York City, NY
36 Battery Pl New York, NY 10280
The Museum of Jewish Heritage was created to be a living memorial for those who perished during the Holocaust, and honors those who died by celebrating their lives.
The Museum's exhibits cherishes the Jewish traditions the victims embraced. It examines all of the achievements of these people and highlights their faith as an affirmation of the worldwide Jewish community today. Newer generations are taught to recognize injustices and oppressions and fight against them.
Exhibits include 'The Core Exhibition,' the story of modern Jewish life; the 'Keeping History Center,' which gives panoramic views of New York Harbor and the Statue of Liberty and links past times to the present; 'Garden of Stones,' a dedication to the memory of Holocaust victims and survivors; and 'Reflection Passage,' an installation that re-creates the light, sky and water of the New York Harbor by capturing them and reflecting them.
The museum first opened in 1997 and welcomes over 1.5 million visitors every year from all over the world. Time Out has called it 'one of the most moving cultural experiences in the city.' It is also one of NYC's most impressive attractions.
The following tours visit Museum of Jewish Heritage:
4/23/2019 - 3/31/2020
Experiencing the thrills of New York City first-hand has never been as easy or exciting as with this 48-hour pass to enjoy over 50 stops throughout the Big Apple from the luxury of a Double Decker Bus.
The following tours go by Museum of Jewish Heritage: