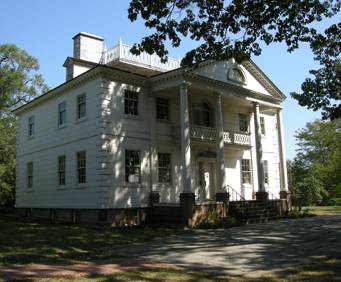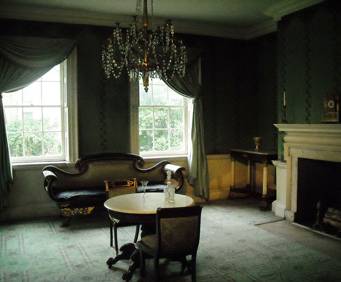 Morris-Jumel Mansion in New York City, NY
The Morris-Jumel Mansion is the oldest building in Manhattan.
It was used as George Washington's headquarters in the fall of 1776 during the Battle of Harlem Heights. The house was built in 1765, eleven years before the battle. British Colonel Roger Morris and his wife Mary Philipse picked out a hilltop location for their summer home. The estate was known as Mount Morris and stretched over 130 acres from the Harlem River to the Hudson River. The Morrises were later forced to return to England.
The mansion was valuable for its excellent views of the Harlem River, the Bronx, Long Island Sound, NYC, the Hudson River and the Jersey Palisades. It was also a strategic military headquarters. After Washington and his troops departed the mansion, the British and the Hessian forces occupied it.
In 1894, General Ferdinand P. and Lillie Earle purchased the mansion to use it as a monument of the nation's past. In 1904, the Washington's Headquarters Association began to operate the museum. Now, the Morris-Jumel Mansion, Inc. is responsible for the building, which had been built in the Palladian style. There is a second story balcony, a two-story front portico that is supported by beautiful classic columns, a two-story octagon in the back of the house that is believed to be the first of its kind. Every room in the museum represents an aspect of the history, from the 18th century to the 19th.
The following tours go by Morris-Jumel mansion:
4/21/2019 - 3/29/2020
You'll learn all about Harlem on the 4 hour Harlem on Sunday Tour and Gospel Service where you will view sights like The Cotton Club, Strivers Row, Sylvan Terrace, Sugar Hill, and more before joining a Harlem Gospel Service.