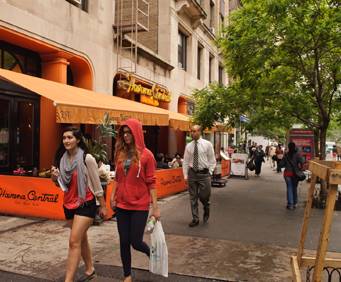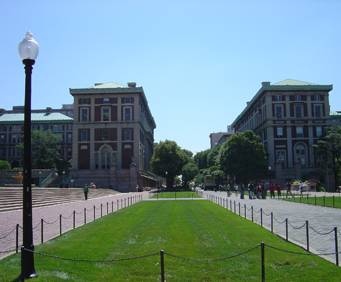 Morningside Heights in New York City, NY
Morningside Heights has been called the 'Academic Acropolis,' 'Bloomingdale Village' and 'White
Harlem
.'
The neighborhood lies from West 106th to 125th Streets. It is also the home of Barnard College, Columbia University, the Jewish Theological Seminary of America, the Manhattan School of Music, St. Luke's Hospital, the Cathedral of Saint John the Divine and Riverside Church.
The term 'morningside' was used for the neighborhood because of the park on the eastern edge was the first to be lit up by the sun every morning. The neighborhood was once the location of the Battle of Harlem Heights in the Revolutionary War in 1776. It was at this battle that the British army was unveiled to be beatable. 2,000 American soldiers held off the 5,000 soldiers under the British division.
The neighborhood is mainly residential, with few hotels in the area. There are, however, popular restaurant choices like Tom's Restaurant, Terrace In The Sky and Amsterdam 106. Grant's Tomb in Riverside Park is also located in the neighborhood.